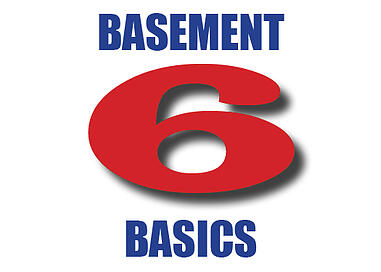 The basement of your Poconos home can be an untapped source of great living space. But turning that basement space into a place that's comfortable and inviting involves a bit more than simple rolling out an area rug, plugging in a few floor lamps, and hooking up a spare television.
If you really want to get the most out of your basement here are six important things to consider.
Is your basement suitable for human habitation?
Sometimes basements aren't the most comfortable and inviting of rooms. Simply adding a bit of drywall or putting down some flooring may not be enough. You'll want to be sure that your lower level is dry and sealed and that you won't run into problems with mold or mildew. Nobody likes spending time in a place that smells and feels like an old damp basement.
What about the wiring?
To make your space truly comfortable, you'll want to think about wiring for lights and for electrical outlets. Running extension cords from existing outlets may be a fast and cheap solution, but it probably won't create the kind of atmosphere you're after—and you could be creating safety problems as well.
Speaking of safety:
There are other safety issues you'll want to consider with a basement remodel. In addition to smoke and carbon monoxide detectors, you'll want to make sure you're in no danger from radon. And depending on the codes in your area, you may be required to have a way to exit the space in case of fire.
Do you have plans for a bathroom?
Whether you're planning to invite guests down to your basement—or simply use it as a family-only space—you won't want people to have to run up the stairs to use the facilities.
What kind of flooring makes the most sense for your new space?
Does the easy maintenance of a synthetic floor appeal to you? Or are you looking for the warm feel that carpet can bring? Is your existing floor ready for covering "as is" or will it require preparation before you install a new floor?
Do you have a good plan and the skill to execute it?
Turning a basement into comfortable, enjoyable space doesn't just happen. You need a plan that takes the five issues above into consideration. Plus, you'll need to make sure you have the necessary permits and that your work will pass inspection. A remodeling professional can help you develop a plan that will maximize the use of your space, make sure it complies with building codes, and finish it in a way that will make your basement a place family and friends really want to be.
Taking advantage of unused—or underused—space in your basement can really open up the rest of your home—if you tackle the project properly. Make sure you think through the details so that you end up with the extra space you'll really enjoy.