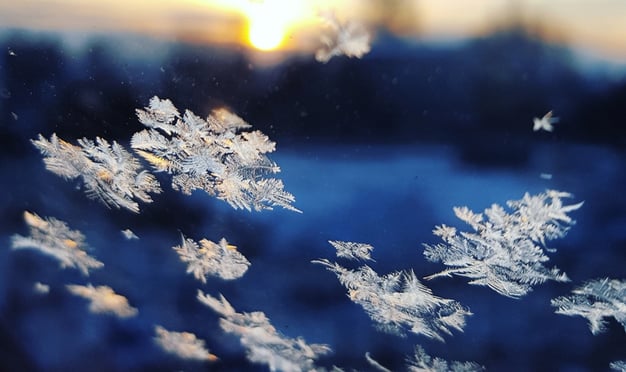 Everybody on the East Coast knows that the Poconos is a great place to escape and stay cool during the summer, but the Poconos region offers plenty of year-round activities. And winter is no exception. While plenty of people come for the skiing in the winter, there's much more than just skiing in Pennsylvania's winter wonderland.
Sure, there are more than 185 ski slopes and trails to explore (with everything from beginner slopes to build confidence, all the way to steep expert mogul-filled runs. But the region also offers a lot more to enjoy. Here are just a few of the winter attractions that make living in the Poconos a winter wonderland. Here's a post that tells you everything you need to know about skiing in the Poconos!
Tobogganing
Take a toboggan or luge run down one of the slopes at the Adventure Center at Skytop Lodge in Skytop, PA (570) 595-7401.
Snowshoeing
This is a delightful and magical way to explore the region's landscape. Give snowshoeing a try at Delaware State Forest Snowshoeing in Swiftwater, PA (570) 895-4000.
Snowmobiling
Want to race with the wind? Climb aboard a snowmobile, rev up the engine and ride till your heart's content at Hickory Run State Park Snowmobiling in White Haven, PA (888) 727-2757.
Dog Sledding
Want something a little out of the ordinary? Jump on a dog sled and mush your way along trails behind a team of Siberian Huskies at Arctic Paws Dog Sled Tours in Skytop, PA (570) 216-2551.
Sleigh Rides
Looking for something a little more sedate? Take a trip through yesteryear when you wrap up in a warm blanket with your loved ones, breathe in the fresh, pine-scented air, watch the spectacular scenery glide by from your horse-drawn sleigh. Check it out at Carson's Paradise Riding Stable in Mount Pocono, PA (570) 839-8340.
Winter Swimming
If you think great swimming and water fun is only a summertime activity in the Poconos, you'll be delighted to explore these year-round water park options.
Concerts/Theater
Adult Outings
Restaurants
If all those activities make you hungry, you won't have to worry. There's an abundance of great places to eat throughout the Poconos. PoconosBest.com lists the following as "The Poconos Five Top Restaurant Tables": The Stone Bar in Snydersville, PA; Alaska Pete's in Marshalls Creek, PA; Basso (Italian) in Cresco, PA; Peppes Bistro in Eagle Valley Corners; and The Dimmick in Milford, PA. You can also explore the offerings from a number of "farm-to-table" restaurants listed here.
Of course, the Poconos aren't just a winter wonderland. The region is a great place to be all year round. And what better way to have access to all the Poconos has to offer than to build your own dream home here. If you're looking for some ideas on what that could look like, take a look at some of the beautiful custom homes we've built in the area. See what it would be like to enjoy all the winter activities—and the rest of the seasons in your new Poconos home!