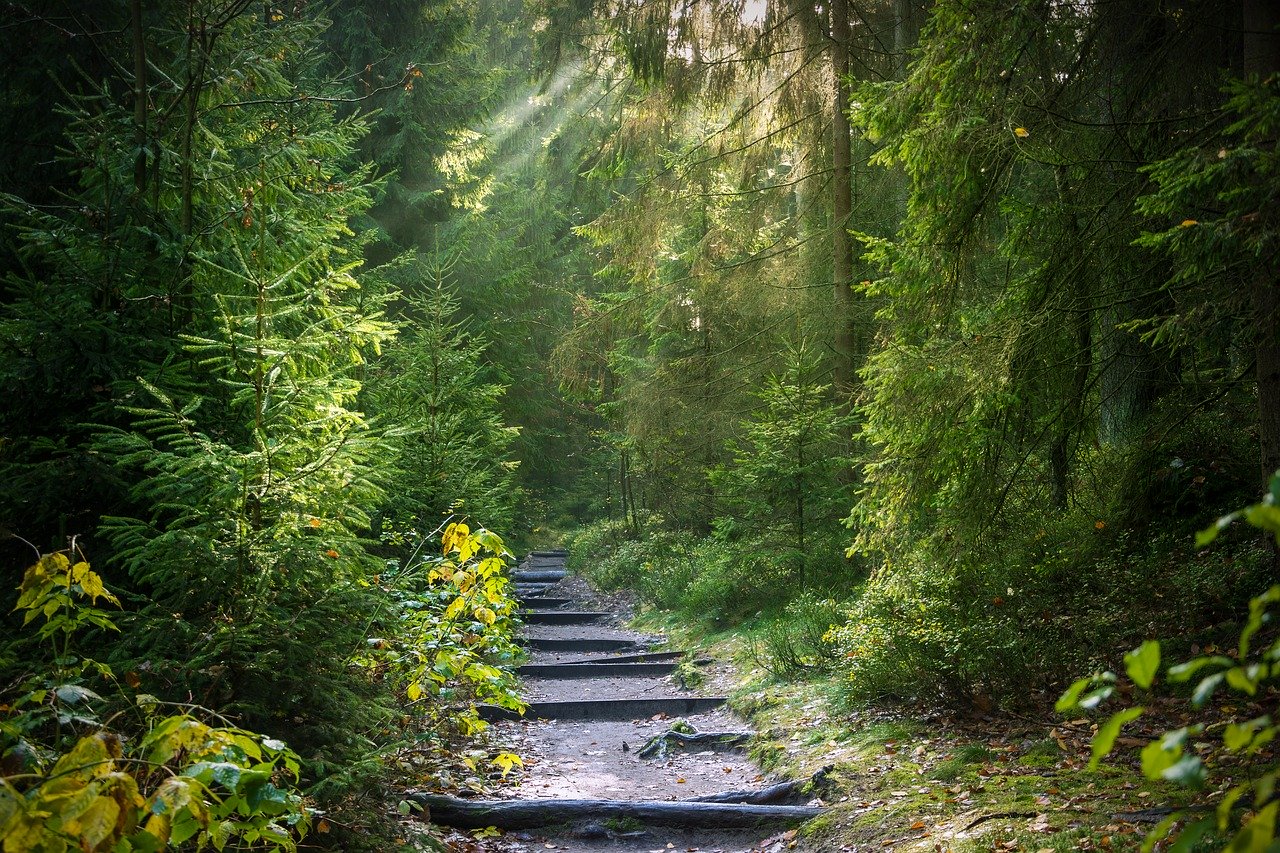 The Poconos Mountains have been a hugely popular vacation destination for years. A lot of people come for a visit—and wish they didn't have to leave. An increasing number of individuals have realized that there are a lot of reasons that a move to the Poconos makes sense. Let's look at seven reasons a move to the Poconos might make sense for you.
1. Abundant Job Opportunities
It's easy to commute to jobs in Pennsylvania and New Jersey from your home in the Poconos. If you live around Blakeslee or Pocono Lake, you'll spend 40 minutes driving to Wilkes Barre-Scranton, 1 hour to Allentown, 1 ½ hours to Binghamton, NY, and 2 hours to Philadelphia and Manhattan. (Traveling during rush hour may extend those times slightly.) You'll also find job opportunities in the smaller towns that crisscross the area. The Tobyhanna Army Depot, Sanofi Pasteur, resorts, Pocono Medical Center, East Stroudsburg University, local school districts, Weis Markets and the Walmart distribution center are major employers.
Are you interested in starting your own business? The rent for commercial properties is much lower than in more developed parts of the states, which will help you maximize your profits. You can lease a 1,200 square-foot commercial space in Pocono Lake for as low as $1,400 per month, according to a recent Century 21 Commercial Listing.
2. Four Seasons of Fun
Finding something to do in the Poconos is never a problem. Thousands of miles of trails mean you'll never get bored of hiking or biking the same old trails. As you walk or ride through the woods, you might just spot a black-throated blue, mourning warbler, red-breasted nuthatch, northern rough-winged swallow of one of the other bird species that live in the area.
Skiing and snowboarding may be the first activities that come to mind when you think of the Poconos, but the area offers plenty of other sports and activities too. During the winter months, snow shoeing, ice skating, dog sledding, tubing and ice fishing are popular activities.
When the weather gets warmer, get in the car and spend the day swimming, boating and fishing at a local lake, a state park, or the Delaware Water Gap National Recreation Area. Paintball, go karts, hot air balloon rides, golfing, horseback riding, bird watching and whitewater rafting are popular activities in the Poconos. If shopping is your favorite activity, you'll enjoy spending your weekends at the antique shops, outlets, galleries and boutiques in the area.
3. The Ideal Place to Retire
Are you planning to retire soon? The Poconos just may be the ultimate retirement site, thanks to the lower cost of living, peace and quiet and recreational opportunities. Whether you're looking for a cozy place in the middle of the forest or want a home in a community with a lake and other amenities, you're sure to find a home that meets your needs.
Pennsylvania is one of the few states in the U.S. that doesn't tax Social Security benefits, according to U.S. News and World Report. Your distributions from 401ks and IRA withdrawals also won't be taxed if they're taken after your 59 ½.
4. Plenty of Vacation Opportunities
Sometimes the best vacation locations are close to home. When you live in the Poconos, you can reach your favorite vacation spot in an hour or two at the most. Rent a rustic cottage on the shores of Lake Wallenpaupack, camp in a state park campground, or spend in a week at a luxurious, full-service resort. No matter what type of vacation experience you prefer, you'll find it in the Poconos.
5. Lower Cost of Living
Your dollars stretch farther in the Poconos than in other more populated parts of the state. If you're planning on building a new home, you'll be pleasantly surprised at what you can get for your money. The Willowbrook, one of the floor plans Liberty Homes offers at Greenwood Acres, starts at just $186,900 and features three bedrooms, two bathrooms, a fireplace and two-car garages. If you'd like a little more space, the Summit floor plan includes three bedrooms, 2 ½ baths, a loft, a sunroom, attached garage and two large decks for a starting price of $312,900.
6. Perfect Place to Work Remotely
One of the only positives aspects of the COVID-19 pandemic was its effect on remote working. Despite worries that employees would be less productive, productivity actually improved in many companies. If you've embraced working remotely, there's no reason that your home can be anywhere you want.
Just imagine how relaxing it would be to work in your new home office with a view of the woods or the community lake. If there's ever any need to social distance again in the future, you'll already be in an ideal location.
7. A Beautiful, Peaceful Place
There is simply something magical, and awe-inspiring, about the scenery throughout the Poconos. Whether it's Bushkill Falls, or the Delaware Water gap, small mountain communities, or sweeping views of trees and water all around—there is natural beauty everywhere you look.
When you leave the metro area (or even the suburbs) behind, you can almost feel your blood pressure drop as you get into the Poconos. People seem to enjoy the simple things of life more. The pace is a little slower. And the noise and bustle of city and suburban living is replaced with the sounds of running water.
If you'd like to check out even more reasons why the Poconos are a great place to live, we invite you to download our free Guide to Area Activities that highlights fun things to do and see in the area