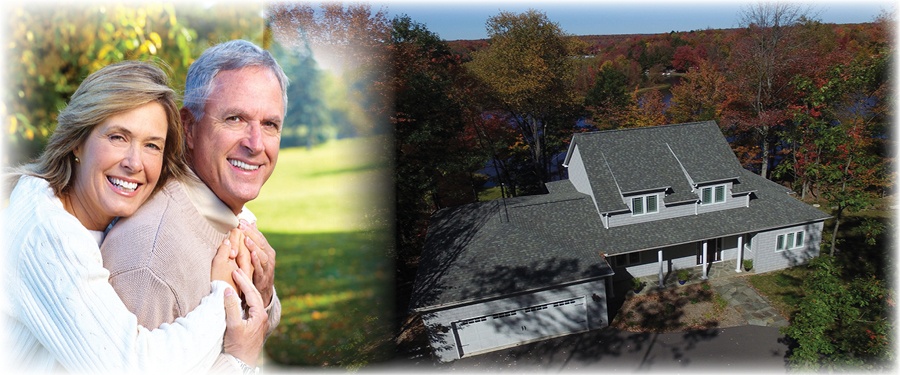 "Things just aren't the way they used to be." It seems like we hear that comment more frequently all the time. It's true, but sometimes that's good news! Retirement is one thing that's changed a lot over the years. Retirees are a lot more active than they were years ago. And increasing numbers of Americans prefer to stay in their own homes after retirement. That doesn't necessarily mean staying in their same old house—particularly if it no longer fits their lifestyle. Let's take a look at why you should retire in the Poconos.
Relax!
Many people are eager to get away from the hustle, bustle, and tension of living in the city or in the suburbs. It may have been convenient—or even necessary—at one time because of work or kids. Once those demands have been removed, it's awfully nice to enjoy a relaxed, quiet lifestyle where the pace is slower and you aren't constantly fighting crowds of people. That describes the Poconos. That unhurried atmosphere allows you to relax and enjoy some of the most beautiful scenery anywhere. As an example, here are 12 photos of the Poconos that will blow you away!
Actively Relaxed
A relaxing retirement, however, doesn't need to be boring. Today's retirees want to be able to get out and enjoy life. The Poconos has plenty of opportunities for that all year long. In addition to an abundance of hiking and biking trails, you can enjoy water sports, history, the arts, and more. If you feel like golfing, you can check out 8 amazing golf courses in the Poconos. When fall rolls around, explore these 4 ways to enjoy fall in the Poconos. There are also plenty of great winter attractions in the Poconos (and skiing is just the tip of the mountain).
Access to Amenities
Just because you want to leave the chaos of the city or suburbs behind doesn't mean you have to "rough it." In the Poconos, you'll still have easy access to great hospitals and medical care. Whether you're shopping for essentials or unique gifts, you'll be close to both malls and unique boutique shops that carry whatever you need. If you still want to get into the city for cultural events or to visit friends and family, you're still only about 2 hours away from major metro areas such as New York or Philadelphia. And before too long you may even be able to make the trip by train.
Cost of Living
Affordability is always something to think about when you move to a fixed income. The Poconos are great for that as well. The cost of living here is lower than in the metro areas. You can get more house for the money—and you'll pay less on property taxes.
Your Home Your Way
One of the biggest advantages is that you'll have the ability to choose and build a home that fits your specific lifestyle. Your needs may change as you mature and by building a new home in the Poconos you can ensure that your house fits those needs. If you want, you can explore the benefits of single level living.
Thank goodness retirement isn't like it used to be! It's a lot more interesting and fun. Make sure you put the Poconos on your list of places where you can get the most out of the free time you've earned!