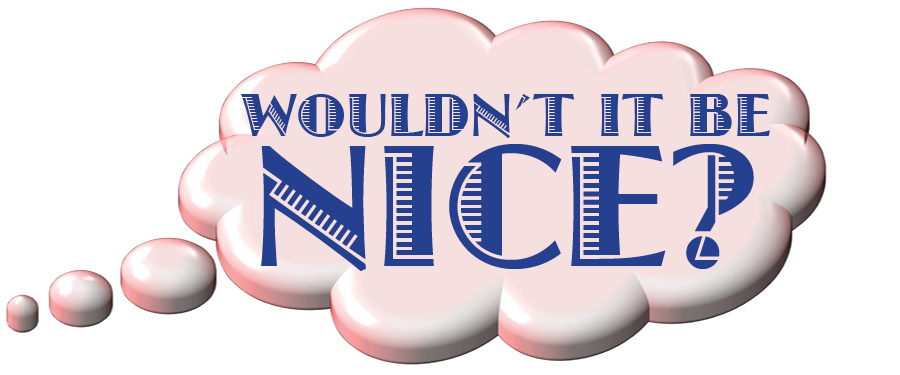 There's an old John Denver song that includes the line: "It's the little things that make a house a home." And while Mr. Denver wasn't writing about homebuilding, that truth still applies. Here's a look at the top 6 "nice to haves" to include in a home build.
1. An Ideal Kitchen
A great kitchen isn't a "nice-to-have" feature. It's an essential. Your kitchen isn't like any other room in your house. For one thing, it's a multi-functional room. Used for meal prep, casual meals, entertaining, and more. But not all kitchens are created equal. Wouldn't it be nice to have a kitchen with a layout that provides the kind of space you want and need for the way you use your kitchen? It's worth it to put a little bit more thought (and money) into a room that you use in so many different ways every single day. It's important to create a kitchen that fits your personality and lifestyle.
Of course, with the popularity of open design floor plans, you'll want to consider that your kitchen will be visible from other rooms in your home. That means you'll want to consider cabinets and countertops that will look great from the family room and still deliver the functionality you need.
2. A Master Bathroom That Pampers You
Your master bathroom is another room that gets daily use. It's the place where you start and end your day. Wouldn't it be nice to have a bathroom that allowed you to do that with comfort and convenience? Adding some "nice-to-have" features can make that happen. A lipless, walk-in shower not only looks great, but you won't stub your toes getting into the shower! Plus, if you're planning to stay in your home as you get older, it reduces tripping danger. Dual sinks are a great addition. They make getting ready for work or an evening out less stressful. A soaking tub is another nice feature that allows you to relax in leisure. Modern soaking tubs don't have to take up a lot of space—and they add an elegant flair to your bathroom. One other "nice-to-have" feature is heated flooring. It's a great thing to have on cold Poconos mornings!
3. A Mud Room / Laundry Room
Many people choose to live in the Poconos because of the many outdoor activities—such as hiking—in the area. But sometimes you may bring a little bit of the trail home with you in the form of mud on your shoes. A combination mud room/laundry room provides you with a space to keep the dirt out of the rest of your house. It also gives you extra space to hang coats and jackets that otherwise may be draped over furniture in the house.
4. A Decked-Out Deck
The deck of your home gives you another chance to enjoy the beauty of the Poconos—from the comfort of your own home. Many of homes we build include decks as part of the package. However, if you enjoy entertaining outdoors on your deck, you may want to enhance your enjoyment with some additional features such as built-in seating, an outdoor kitchen (with built-in grill, refrigerator, and sink) or even a fire pit. You can even build on a pergola to provide some protection from the sun.
5. Space
You may not think of space as a home feature, but it can make a big difference in the comfort of your home. You don't want to build more home than you really need, but it's better to end up with a little bit of "elbow room" than it is to feel cramped. One thing to do is to think of flexible space that can be used for multiple purposes as your needs or lifestyle change. Bedrooms that become a home office or a craft room. Here's an article that helps you decide home much space you really need.
6. Upgrades
Sometimes people planning to build a new home think of upgrades as "luxury" items. In some cases, that's true. Unless you're a gourmet cook, you probably don't really need a sub-zero freezer or a 6-burner gas stove top. You also may not need top-of-the-line custom cabinets. However, upgrading the quality and functionality of your cabinets (or other features in your home) can deliver a lot of enjoyment. Plus, better quality is often built to last longer. When considering upgrades, it's helpful to keep cost and value in balance. There are times when spending a bit more up front actually saves you money in the long run.