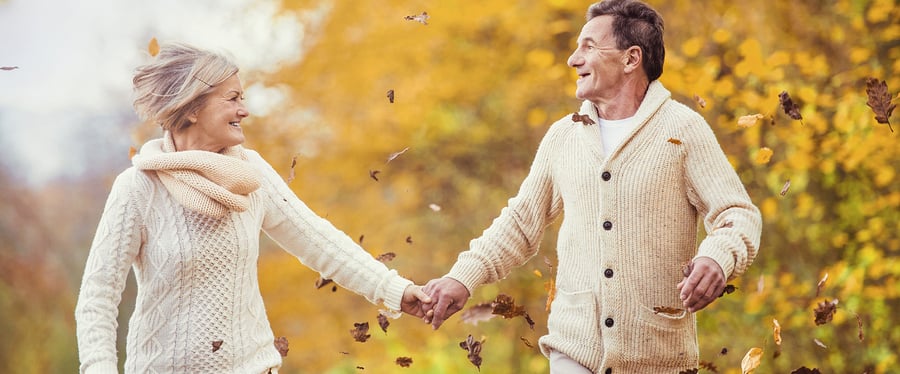 Chances are good that you've heard the phrase "Aging-in-Place" before. It's been a growing trend in the housing industry for a number of years. Or you may have heard of "Universal Design" which is a term that architects, designers, and builders often use to describe their approach to this phenomenon. Let's examine the questions: What is aging-in-place and why it matters to you.
Over the past decade or so there has been an increasing trend among mature Americans. In the past, many Americans moved to retirement communities as they aged. That trend has shifted and growing numbers of seniors are choosing to stay in their own homes as long as they can. They are choosing to "age-in-place". In fact, according to AARP, 87 percent of adults age 65+ want to stay in their current home and community as they age. Among people, age 50 to 64, 71 percent of people want to age in place.
Source: AARP PPI, "What is Livable? Community Preferences of Older Adults," April 2014
What Is Aging-in-Place?
The way we age has changed a lot over the last few generations. Many seniors are much more active than their predecessors were. They want to be involved in their communities. They want to determine their own lifestyle. They don't want to give up the freedom of living in their own homes.
Aging-in-place allows them to do that. Today's seniors are increasingly choosing to remain in their existing homes. But there is more to the story than that. These seniors are aware that they have to make adjustments in the way their homes are configured and designed so that they can continue living there comfortably, conveniently, and safely.
Why It Matters for You
There's much more to the Aging-in-Place movement than simply deciding to stay put. Savvy seniors are aware that their needs will change over time. They understand that to be safe and comfortable is going to involve more than simply adding a few grab bars in the bathroom. So if you're considering remaining in your Poconos home into your senior years, what are some of the steps you'll need to take? Let's look at some changes that may need to be made in key areas of your house.
Bathrooms: Yes, having grab bars is important. But current designs can make these safety devices look elegant—rather than something out of a nursing home. There are other things that can help make your bathroom safe and comfortable.
Lipless shower entrances are a big help. They reduce tripping danger dramatically—and the smooth lines of the design make them look great! A lot of seniors also add built-in seats or benches that allow them to sit while in the shower. These features also add a "spa-like" look to a bathroom.
Slip-free flooring is important as well. Bathrooms tend to be wet so you'll want a floor that won't be too slick (but you'll also want to eliminate the tripping danger that throw rugs can present).
Kitchens: As you mature, reaching high (and low) can become an issue. One solution is to replace existing cabinets with upper cabinets that are lower and easier to access. For lower cabinets, slide-out shelving makes it easier to get at items in the back. Some seniors also opt for countertops that are a bit lower. Microwaves have traditionally resided above the stovetop. Many universal design homes, however, have moved them to counter level or below because they are much easier to reach.
Common Rooms: Open plan design not only looks great, but it makes it easier for mature adults to move from room to room (kitchen to dining room to family room). This design also lets in more natural light, which makes it easier to see.
Hallways: Wider hallways are easier to negotiate—especially is assistance is required. A lot of seniors don't require the use of a walker or a wheelchair early on. But planning saves you from having to do things in a rush. Plus, wider hallways lend elegance to your home.
Lighting and Electrical: Having plenty of light is also something that can prevent stumbles and injury. One thing many seniors choose is baseboard-level lighting in hallways. It's not too bright but helps you see if you move around the house at night. In addition, it's a good idea to move electrical outlets up so they are easier to get to.
At Liberty Homes, we are experts in building homes in the Poconos that can be changed to suit an owner's changing needs so that they can age in the comfort of their home. We build homes with the knowledge that we will be able to change the floor plan as needed to ensure the continued comfort of those living there. That's one benefit of working with a flexible builder!