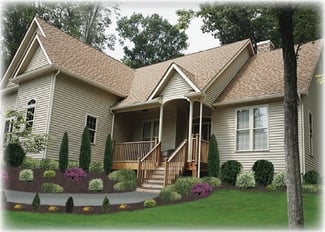 If you've been doing some research on building a new home you may have come across the school of thought that warns you against buying more home than your budget can handle. To be honest, we think that's pretty good advice. If you buy more than you really need, and overextend yourself—chances are that you won't really enjoy the time you spend in your new home. And you might not even be able to stay in it very long.
There is, however, another perspective that you should consider when thinking about how much home to buy: How much space do you really need—now and into the future?
If you have younger children, it's pretty easy to "double up" and have a couple of kids sharing a room. That can work great for a while, but as your children mature, they're going to want their own space. So you don't want to be too shortsighted when you look at a floor plan. What works today may not be adequate tomorrow.
Here's another scenario to consider. A lot of people build in the Poconos as a place to get away or even retire. If you're a more mature couple, you may be thinking that a smaller space will be all you need. A lot of mature homeowners, however, think about building a place where their families will be eager to come. That means having a place that your kids—and even your grandkids—will feel comfortable and at home.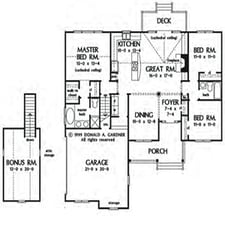 A floor plan such as the Tanglewood (click here for a look at the floor plan) provides plenty of living and sleeping space on one level —including a Master bedroom with walk-in-closet and master bath, as well as two additional bedrooms for guests—as well as a large bonus room that can accommodate more family members, or be used as a second family room when guests come.
Why consider building a home with a bit more space than you absolutely need right now? For one thing, your needs could change and it's nice to have the space available to adapt to your changing needs. Secondly, it's more economical to build a bit larger now than it is to add on at a later date.
You never want to throw caution to the wind and build more house than you can truly afford. But if your budget allows it, it makes sense to build a home that can handle a growing family—even if that family includes your children's children.