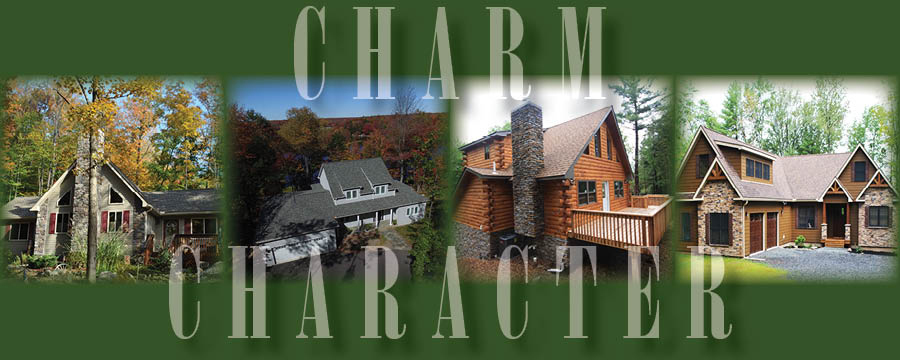 Your home is unlike any other building. It's much more personal. It's where you relax and enjoy yourself in an intimate surrounding. It's why so many people want to build a place that exudes charm and character. So, let's take a look at how to get the most charm and character when building a new home.
What Do Charm and Character Mean to You?
Before you can build charm and character into your home, you need to define what those things mean for you specifically. You'll want your home to reflect what's important to you—and what makes you feel comfortable. Some of that, naturally, has to do with the style of home you choose. That's one reason we offer a wide variety of plans from which to select.
There's more to creating a charming home with character, however. You'll want a home that reflects your specific idea of character and comfort. In other words, you'll want to build a home that fits your unique personality and lifestyle.
Where You Build Is Important
The lot you build your home on plays a large role in how your home will look and feel. If you're interested in a secluded getaway, you'll most likely want to choose a location that's a bit out of the way and quiet. If you're looking for a place to retire, you may want to locate closer to things such as favorite outside activities, or healthcare (Here's a look at 7 things to live near when you retire). For many people, choosing a site with the right view is what adds that special something to their home.
Add the Features That Make You Feel at Home
Aside from the overall style of your house, certain rooms within your home contribute significantly to your home's sense of charm and character. Your kitchen, of course, is one of those important rooms. So many of us spend lots of time in the kitchen. For some, it's a quiet place that's convenient for preparing meals and perhaps having a cup of coffee and a conversation with a friend. You might opt for a rustic kitchen that evokes memories of a simpler time. For others, it's the center of activity when entertaining—and a place that spills out into the family room so that guests have room to mingle. Here's a look at some features you may want to include to make your kitchen match your lifestyle and personality.
Work with Your Builder
It's important to understand that you're not alone in the home building process. While you may not wield any tools when it's time to build your home, you should be part of the process. For the best results, you'll want to work with your builder—right from the start, in the planning process. At Liberty Homes, we're committed to helping you make the right choices for your home. That's why we offer a collection of resources that help you understand the building process—and make smart decisions so that your new Poconos home provides you a place that's full of charm, character—and comfort.