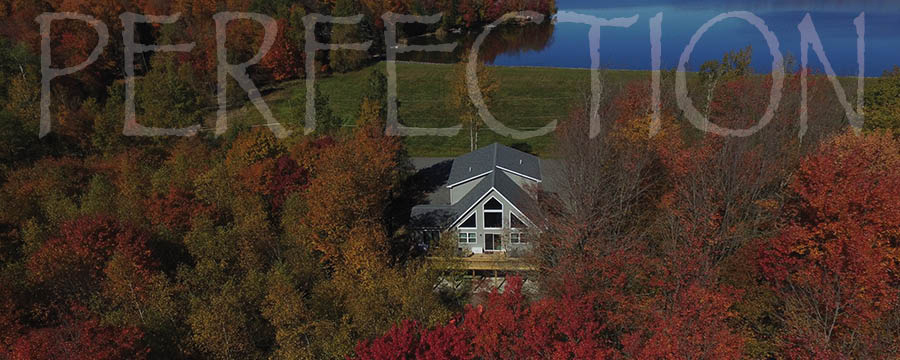 First of all, when it comes to building a new home, you may need to adjust your understanding of "perfection." While we all know the tagline from Lexus— "The Unwavering Pursuit of Perfection"—nobody actually expects a car to be perfect. It's the same with building a home. Minor imperfections are part of the building process. That doesn't mean you have to settle for less than you want. You can still walk into your new home with a huge sigh of satisfaction. With that in mind, let's look at 4 ways to achieve "perfection" in your new home build.
1. Figure Out What's Most Important to You
If you want to be delighted with your new home, you need to figure out what features are most important to you. Yes, you should expect quality craftsmanship throughout your house, but it's extremely helpful to have a bigger picture of the things that will make you happy in your new home. Part of that comes down to identifying which rooms are most important to you.
What's important to someone (a designer or someone posting on social media) may not be what's important to you. Think through which rooms you'll spend the most time in. Then make a list of what features and characteristics will enable you to fully enjoy that space. How much space will you need? What will make the room more comfortable?
2. Be Realistic About What "Perfection" Will Cost
Sometimes you hear the phrase, "If money were no object, what would you do?" The thing is, in all of our years of building homes in the Poconos, nobody has ever told us that money is no object. What's important is that you spend your money on the things that matter most to you. Building a home that's "perfect" for you may mean making some changes to the original plan. That generally costs more money. It's OK to spend a bit more if you get what you really want. But avoid making changes that surprise you with their extra costs.
3. Take Advantage of Your Builder's Expertise
Take the time up front to make sure your builder understands what you want. Don't short-circuit the planning process. Tell your builder what features will make your home the perfect home for you. Here's the good news: You don't have to come up with the plan. That's your builder's job. You have to make sure you clearly communicate what's important to you. Then let your builder use his or her experience and expertise in devising a solution. Here's a post that explores that idea more fully.
4. Be Patient
You may have heard the old witticism, "Good work can be done quickly. Perfection takes a little longer!" Some of the things you request for your "perfect" home may cost you a little more—and they may take a little longer to achieve. Custom work simply takes a little longer to do than standard procedures. If you chose unusual materials, they may take a little longer to procure. If you ask your builder to construct something that is out of the norm (due to size or unusual angles, for example), that may take a little extra time. If it's important to you, it's worth taking the time.
Let Go of Impossible Measures of Perfection
Certain parts of the building process will never be perfect. Small stress cracks in concrete are normal and not a sign of poor workmanship. Tiny imperfections in paint don't necessarily mean a sloppy job. If something isn't right, you should absolutely bring it to your builder's attention. But don't let things get under your skin that really won't impact your ability to enjoy your home. Instead, focus on the things that will allow you to sit back and say, "This is perfect!"