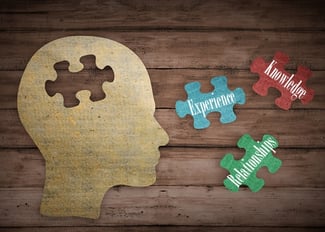 Once you decide to build a custom home in the Poconos, you'll realize you have a lot of questions. That's normal, but in order to proceed—and get the results you really want—you need information.
You could peruse some great online sites, such as houzz.com and bhg.com, which are packed with pictures and ideas for ideal homes. And while poring over images of someone's ideas about what makes the perfect home can be inspiring, it doesn't always provide you with answers to your questions.
There are also some great resources out there that delve into more specifics. For instance, if you're trying to figure out what kind of kitchen you want to build in your new Poconos home, you can download our free Design the Perfect Kitchen e-book. It can help you determine what style of kitchen best matches your lifestyle and show you how to create a kitchen that's truly functional.
As sound as those resources are, however, there's another source of information you might not think about initially: your prospective homebuilder's expertise. You see, it's one thing to fall in love with a picture of a beautiful house or a fantastic family room or a great, gourmet kitchen. But you need to know if those designs are feasible for you and if they'll fit your budget.
A builder that has been around for a while (by the way, we've been building custom homes in the Poconos since 1978) doesn't just know about different styles and trends in the homebuilding industry; he or she knows how to turn ideas into reality.
An experienced builder also knows there's more to a great home than just a good floor plan. And while we've got plenty of fantastic plans from which to choose, we can work with you to add those little touches that will make your home uniquely yours. If there is an aspect of a floor plan that you don't like or that you would like to modify to better fit your needs, we can adjust floor plans to give you what you want – from changing the room size to adjusting window placement, adding additional space or creating higher ceilings.
An experienced builder can draw on years of knowledge and experience to offer solutions to your specific problems or concerns. And on top of that, a well-established builder has relationships with other craftsmen in the industry that can be of immense help in some of the areas of your home that are critical for your comfort and security (even if they aren't visible).
When you're serious about building a custom home in the Poconos, it's great to gather ideas and inspiration from online sites. But there is nothing quite like picking the brain of builder who's "been there before" to get information you can really use to get the home you've dreamed of.
That's what's behind our "Talk to John!" program. You can schedule a 10-minute, no-obligation phone consultation with our senior partner, John Holahan. You can come away with a budget range for the home you're thinking about, see what other individuals in your situation have done, pick up some design trend ideas and get answers to your questions and concerns.
Tapping into the experience of a builder who has been down the road many times with other homeowners is one of the best resources available to help you get answers to the real questions you have about building a custom home in the Poconos.