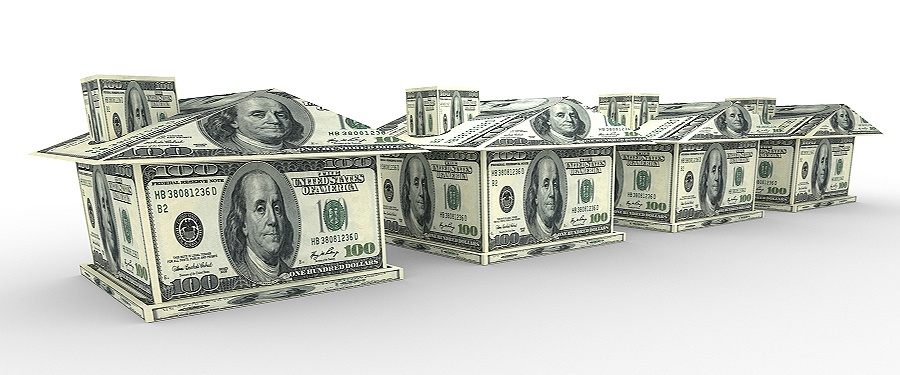 Building a custom home in the Poconos can be full of little surprises. Some of them are really good surprises, such as when the view from your family room windows is even better than you anticipated. Others are not quite as welcome, like when the material for your backsplash doesn't look much like the sample you saw (and doesn't go with your countertops the way you thought it would). Perhaps the most unwelcome surprise is when your home costs more than you planned. Here are tips for preparing yourself for the surprising place where your Poconos custom home could cost you more.
Building a home isn't an exact science. Even the most meticulously crafted plans can run into snags that nobody could see coming. The good news, however, is that a lot of the factors that can influence your final costs are actually things within your control. By preparing yourself for these possibilities, you can keep better control over your budget. Here are a few things that we, as builders, have seen surprise our clients.
Changes to the Plan
This is probably the biggest culprit when it comes to impacting your budget. Even homeowners that are extremely conscientious about reviewing their floor plans and designs ahead of time will occasionally want to make a change when they see something physically taking shape. Sometimes changes to the plan are the right thing to do—particularly if they will make you more comfortable in your home in the long run.
Obviously, the earlier in the building process you can make your changes, the better. It's much less expensive to re-draw a plan than it is to tear out existing work and re-do it. The less you change, the less it will cost you. Knowing ahead of time that these changes can happen helps you to plan ahead—and even allows you to prepare for some changes in overall costs. This is why you play a critical role at the beginning of the building process. Here's a post that highlights how your involvement can make a big difference.
Changes in Materials
I alluded to this briefly in my example above. Slight changes in the color or texture of materials (backsplashes, flooring, counters, tile, etc.) may not seem like a big deal, but sometimes the shifts are significant enough that you know you won't be happy with them in the long term. It's nobody's "fault," it's just not what you want. You may have to delay your project a bit or even pay a restocking fee. Again, it's a good idea to keep this kind of thing in mind as you create your budget.
Once again, educating yourself about your options when it comes to materials such as countertops of the best flooring for your new home is important. Taking the time up front to do a little research can help you to evaluate which materials will really suit your lifestyle best.
Upgrades
Many a homeowner has opted for upgrades in materials, fixtures or hardware as they finish out their home. It's not unusual. Interestingly, it seems to happen in the kitchen more than anywhere else. Sometimes doing an upgrade is really the smart thing to do in the long run—because it delivers more value for the money. But you'll want to be on guard against upgrades that really aren't necessary. One place where that's a temptation is in the choice of your kitchen appliances. If you're not going to be doing gourmet cooking, you probably don't need a Sub Zero freezer or a six-burner Viking range.
Another area that catches homeowners by surprise is scope or scale. By themselves, incremental increases in cost may not seem like much, but they can add up to a significant amount—and that's where the surprise kicks in. As an example, upgrading your flooring from something that costs $15 per square foot to something that costs $28 per square foot may not seem like a big deal. It's only a difference of $13. But if you're looking at an area that is 375 square feet, the difference in price is almost $5,000! That's a big difference.
Begin With Your Budget
It's generally a good idea, to begin with a realistic budget. You don't want to over-spend and you don't want to under-spend (by cutting corners). Here's a helpful article that walks you through some of the important aspects of setting a budget that really reflects what you want and what you can afford—and allows for a bit of flexibility.
Then, it's important to stay on top of your budget and track expenses as you go. You'll want to be deliberate about it so you aren't surprised when it's time to write that final check.
Taking these steps can make the whole building process a lot less stressful. And then you can really enjoy those pleasant surprises as you enjoy your new Poconos home.