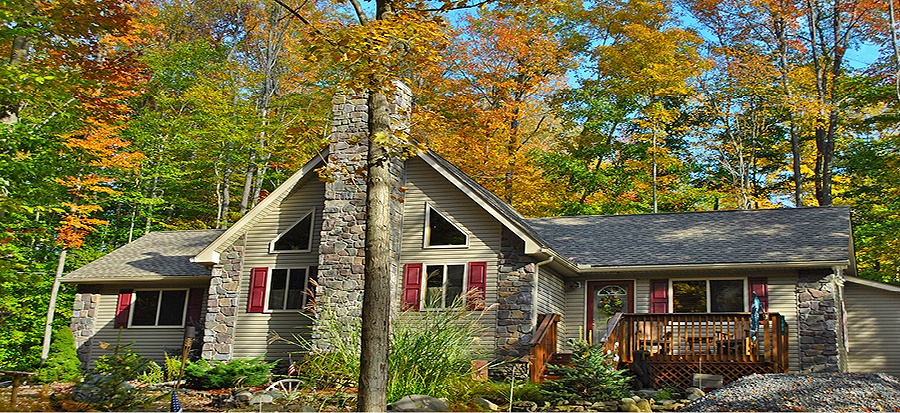 Increasing numbers of people approaching retirement age in the New York, New Jersey, and Philadelphia areas are choosing the Poconos as their destination. Obviously, the serenity and beauty of the area have a lot to do with that. But there's much more to comfortable retirement living than just nice views. Here are 6 tips for choosing where to retire that you'll want to think about before making your choice.
Activities
Retirement today looks a lot different than it did 20 years ago. Today's retirees tend to be much more active and mobile than the generation that came before. That's one thing that makes the Poconos such a great place to live. Whether you're interested in outdoor activities such as hiking, biking, fishing, or boating. There are plenty of activities from which to choose. And if golf is your passion, the Poconos has an abundance of great courses.
Accessibility
Choosing a quiet place for your retirement doesn't mean cutting off ties to existing relationships. The Poconos provide easy accessibility to the New York Metro area, major New Jersey communities, and even Philadelphia. And efforts are being made to add a train line from the Poconos into New York.
Healthcare
Of course, being of retirement age means you'll want to have easy access to great medical care. The Poconos have you covered there as well. Here's a look at some of the outstanding healthcare providers in the Poconos region.
Value for Fixed Income
One of the big challenges of retirement for many individuals is adjusting to living on a fixed income. For many retirees, that means paying closer attention to expenses. And while many mature adults think about downsizing, it can still be expensive to build something new on the East Coast. Housing alone costs 42 percent less in the Poconos than it does in a place such as Orange, NJ. Food, utilities, and healthcare are less expensive in the Poconos as well. Property taxes are considerably lower here than in most places in New Jersey or in the New York Metro area. That means you can stretch a fixed income farther in the Poconos.
Great Vacation Spot for Grandkids
Some retirees are concerned that moving away from where they've lived means losing touch with family members, especially grandchildren. Moving to a place like the Poconos—that has so many great outdoor places to explore and great, kid-friendly places to play (such as an abundance of great water parks)—can make Grandma and Grandpa something the grandkids will love to do.
Comfortable Homes
It's also important to make sure that you end up with a home that's comfortable and that matches your new lifestyle. For a lot of retirees, that may mean building a home that offers spacious and comfortable single-level living. Liberty Homes offers a variety of plans that make that possible. Some plans include upstairs bedrooms for when you have guests but have the master bedroom (and all other essential rooms) on the main level.
Retirement can be a fun adventure! Make sure you choose a place to retire that's also convenient, comfortable, and safe!