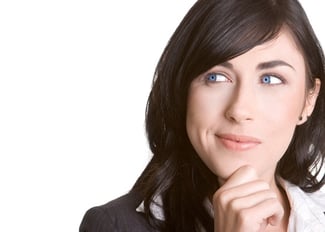 Building a custom home in the Poconos is a bit different than buying an existing home or even having a standard tract home built. When purchasing homes like those, what you see is what you get. You can always repaint the interior of an existing home. And you may have some very limited options for finishes in a new home. But you're really not involved in the process of designing and building the home.
That's different when you build a custom home. And frankly, that's a big reason most people consider building custom homes: They want to be involved in the decisions about the home they are going to live in. To be honest, some people are a little bit apprehensive about building a custom home, but here's a helpful post that helps potential homeowners put to rest their fears of custom homebuilding.
If you decide you want to live in a custom home, you'll be involved in the process from the very beginning. You're the one who makes the decision about which floor plan best suits your needs. We have a wide array of plans we use to build that fit well into the Poconos environment. But if you take a look at the floor plans we offer, you'll notice a comment attached to each one that says something like this:
If there is an aspect of a floor plan that you don't like or that you would like to modify to better fit your needs, we can adjust floor plans to work for our customers! Here are some of things we can change: room sizes, window placement, garage door location, additional space, higher ceilings, and much more.
That's what custom building is really all about. These are your choices—not something that's dictated to you by a builder. So even after you make your choice about the basic plan you want, you're still involved in creating a plan to fit your lifestyle.
Your involvement, however, doesn't end there. Even when construction is underway, you'll be in touch with your builder to deal with questions that come up and decisions that need to be made about things such as the exact placement of lighting fixtures and electrical outlets. You'll be working with your builder to make sure your new home is everything you want it to be.
There's no question that you'll be more involved in the process when you build a custom home, and that you'll have more decisions to make. The flip side of that, however, is that you get so much more in return!