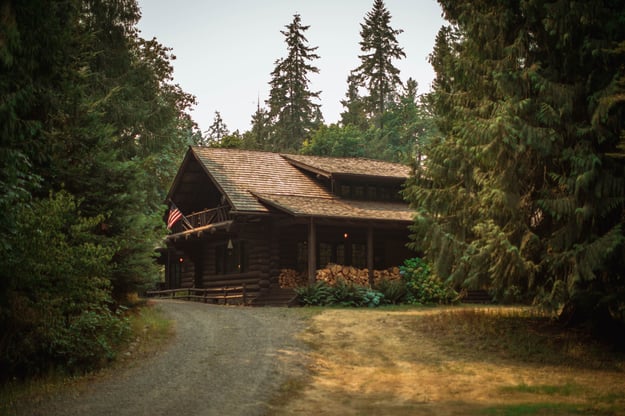 We've been building custom homes for more than 35 years, and without question, the one question we've probably been asked more than any other is, "What is it going to cost to build a home in the Poconos?" You know what? We really don't mind that question at all! As a homeowner, you have to ask that question. It would be foolish not to do so.
The answer to that question, of course, depends on a lot of different factors. In some ways, it's a bit like asking what a car costs. It depends on what kind of car you're buying, which model, and what options you choose. A Nissan Versa sells for about $14,000. A Lexus LS Hybrid starts at about $120,000. They're both cars, but that's where the similarity ends.
The same basic principle applies to the cost of building a home. No two homes (particularly when you're customizing your home) are the same. Let's look at a few of the things that account for differences in cost when building a home:
Size
It probably seems pretty obvious, but the square footage of a home you build has a direct impact on the price. The bigger the home, the more raw materials you need, and that simply costs more. And as a rule, a larger home also takes a bit more time to build. That means you're paying more for labor, so your costs go up somewhat.
Land
Where you build can make a big difference. There are a number of factors that enter into the equation when it comes to property. The size of the lot will obviously impact the cost of the property you're building on. The desirability of the location also influences the price (people pay more for lakefront property). One thing that sometimes surprises homeowners is how preparing a lot for building can sometimes make a big difference. Preparing a lot (grading, getting soil samples, and moving obstacles) can add significantly to the cost of your home.
Customization
One of the great benefits of building a custom home is that you have the luxury of designing it exactly the way you want. But there's a cost associated with that. The more "out of standard" a plan is, the more likely it is to cost more. A home that has a lot of unusual angles or curves is harder to build and takes more time (and often customized materials). That can end up costing you more. It's not bad to add the features or custom touches you want (quite the contrary). We often tell clients that we are delighted to make changes such as adjusting room size, changing window placement, adding additional space, or making first floor ceilings higher. But those changes do affect your final cost.

Finish Materials
You may find exotic woods beautiful. But if you use them in the finish of your home, it will drive the price up. The same is true for the materials you use in your kitchen. Granite countertops and solid wood cabinets simply cost more than Formica and composite cabinets. They'll also look better and last longer—but there's a difference in cost. Of course, in situations such as this, you enter into the situation where you're balancing cost and value.Click here for a helpful post that talks about that specific situation.

Choose Liberty Homes in the Poconos
You can see that there are a number of factors that can affect the final cost of your home. You have a baseline price and then you can know exactly what specific changes to the original plan will do to your final price.
At Liberty Homes, we have homes that start as low $159,300 and others that begin at $245,900. That provides you with a baseline for budgeting. Your final cost will depend on elements such as size, location, design—and finishing touches. It really comes down to what you really want from your home—and what your budget will accommodate.
That's why coming up with a realistic budget for the home you plan to build. Figure out what you can really afford and then work with a builder to design and build a home that fits your budget. If you're looking for help in doing that, I'd encourage you to download our free Planning a Custom Home Guide. In addition to practical help for sticking to your budget, it will also provide you with design tips, help in considering location, advice for picking the right builder, and more.