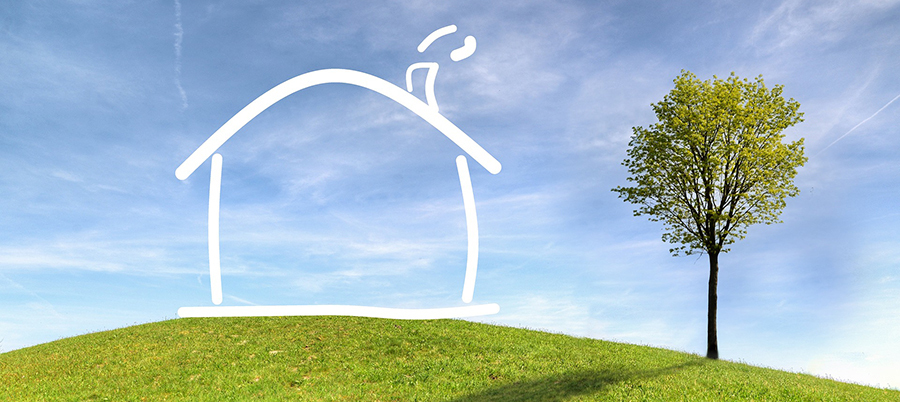 What are the most important features to include when you're building a new home? There are plenty of design and décor experts who can tell you about the hottest new colors, fabrics, and styles. Styles come and go. Building trends, on the other hand, are a reflection of things that make a home more comfortable and convenient. Let's look at some of the 5 top features to add when building your home.
If you look online, you'll find plenty of great-looking ideas from decorators and interior designers. But what do homeowners say they want? Kiplinger is known more for their financial acuity than for home building advice. Consider this, however, people who read Kiplinger reports are serious about getting the most for their money—including the money they spend on their homes. That's why, when they recently posted an article about the features today's home buyers really want, it makes sense to pay attention. Here are X of the features they report that savvy homebuyers look for.
1. Great Laundry Room
The laundry room may not be the first room you think about when planning a new home, but it's high on peoples' list for clutter-free living. It's hard to enjoy your new home if there is laundry stacked everywhere waiting to be washed or folded. In addition to keeping laundry out of sight, a laundry room can also be an extra space for storage. Often homeowners like to make it part of a mudroom that keeps other clutter (and mud!) out of the rest of the house. Here's a helpful post that walks you through deciding on the best location for your new laundry room.
2. A Walk-in Pantry
You've probably read plenty of stories about how today the kitchen is the heart of the home. That's true, but a walk-in pantry is a feature that can make a huge difference in how your kitchen looks and feels. By providing a space for storing canned goods, cereal boxes, condiments, and baking supplies, it keeps your kitchen uncluttered and inviting. It's also a great place to store bulky items such as mixers and roasters that are only used on occasion. Pantries don't have to be huge. You can get a ton of storage out of a 5 x 5-foot space.
3. Kitchen Island/Eat-in Kitchen
While we're talking about the kitchen, it's worth mentioning that many families use their kitchen as a place to eat casual meals—whether those are quick breakfasts in the morning or informal family dinners. You may choose to have a small dining table in a niche in your kitchen, or you might opt for a larger kitchen island that allows for seating (or even both). Adding an island also provides you more space for food prep, snacks, and even a great spot to gather for casual entertaining.
4. A Garage Designed for Storage
It's been said that you can never have too much storage space. Many garages are grossly under-utilized when it comes to storage. According to Kiplinger, 85 percent of homebuyers want a garage with better storage. This can include built-in shelving and other modifications that allow them to take full advantage of the unused space. A garage is a perfect place for storing tools, camping gear, holiday decorations, and a multitude of other items. Plus, the items your store are easy to access—unlike items that are stored in a shed in the backyard.
5. Energy-Efficiency
Saving money on electricity and gas (and protecting the environment) is pretty much a given for homeowners today. And in addition to those benefits, energy-efficient homes are simply more comfortable. Of course, there is more to creating an energy-efficient home than simply installing new windows and a smart thermostat. At Liberty Homes, we're committed to building whole homes that provide great comfort and energy efficiency throughout the house. That's why we're a RESNET®-certified builder as well as an EnergyStar certified builder. Here's additional information about why that matters for you.
Of course, other features will be important for you when building your new home in the Poconos. And building a custom home allows you the ability to focus on the features that matter most to you. We'd love the chance to help you build your dream home—just the way you want it!