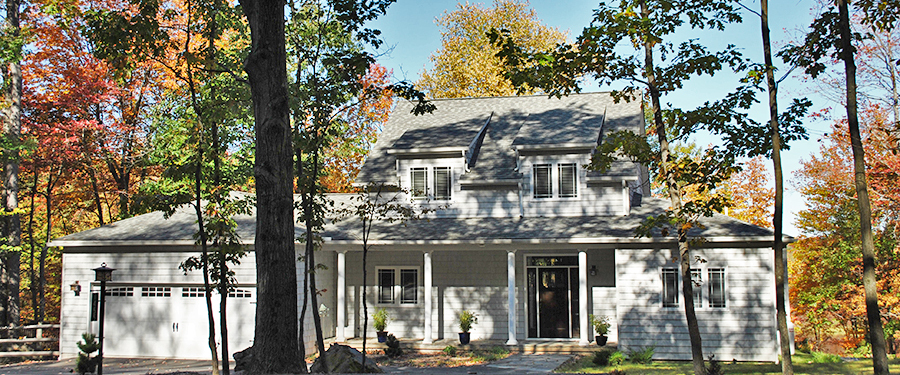 The beginning of a new year often gives people pause to consider new opportunities. For some people that might include the consideration of buying or building a new home. Before you jump into a major decision like that, there are things you'll want to evaluate—including the timing. Should you buy or build a new home in 2020? Let's look at a few things you'll want to think about before deciding.
Your Family's Needs
Your family's needs may have changed recently. Perhaps your family has grown, and you need more space—or a different kind of space—than you have in your current living situation. On the other hand, you might be looking to downsize or even retire (the Poconos region is a great place to retire!). Maybe you want to create a home that has amenities that will allow you to age in place safely and comfortably. Or it could be that you simply want a home that allows you to entertain more comfortably or pursue a passion such as gourmet cooking or some other hobby.
Your Financial Situation
There is a significant financial aspect to buying or building a new home. You'll want to make sure that your financial situation is such that you can handle building a new home without taking on unnecessary stress. And while current home loans are still at very low rates, those rates can change. Plus, as this article suggests, loan rates aren't all you'll need to keep an eye on when considering your financial situation. Finding out what kind of loan you'll qualify for (and for how much) is a good first step. It helps you set appropriate limits for the kind of home you want to build.
Your Ability to Handle a New Home
While buying or building a new home is undoubtedly an exciting event, there are a fair number of challenges that come with the process—particularly if you're building a custom home. You'll face lots of decisions and choices. Here's an article about what to expect when building a new custom home. You'll also want to consider if other stressful events are going on in your life. Building a new home can consume a significant amount of time and energy. You'll want to consider if you have the emotional/energy reserves to take on this kind of project.
Long-term Value
A major consideration has to do with the long-term value of your home. It's extremely difficult to project what home values will look like in five or ten years. Historically, homeownership has been a solid investment over time. A big part of the value in building a new home, however, doesn't depend on increasing sales value. When you build your new home, you reap the benefit of creating an environment that fits your lifestyle. There is huge value in having a home that is comfortable and convenient and makes you feel at home.
Should you buy or build a new home in 2020? That depends on whether your current home fits your needs and whether you are in a good position personally and financially to make this kind of investment. There are few investments, however, that deliver better personal yields!