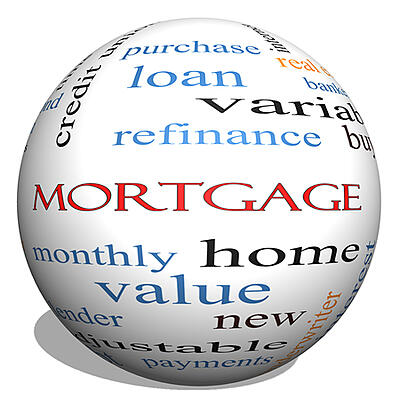 Finding financing for your dream home in the Poconos is a critical part of the homebuilding process. It may not get you as excited as selecting your floor plan, choosing your countertops, or selecting the flooring for your kitchen and family room—but it's an essential element in the grand scheme of things. It can be a bit of a challenge to navigate. But here are a few things that can help you as you line up your mortgage.
Rates aren't all you need to keep an eye on.
Yes, rates are important when securing your loan, but you'll also want to keep an eye out for hidden charges. Sometimes lenders will offer a lower rate to pull borrowers in—then compensate by adding on points or closing costs. That's why you'll want to review a breakdown of all closing costs before you sign.
Rates will fluctuate.
Over the last year or so, mortgage rates haven't changed a lot. That's been good for homeowners who borrow money because the rates have been at historic lows. Most experts, however, project that rates can't remain that low forever—although nobody is willing to say how much they'll increase or when it will happen.
The old standby may not be your best bet.
The 30-year, fixed rate mortgage has kind of been the industry standard for a long time. But it can be an expensive option for you because the rate tends to be higher and the loan takes longer to pay off. Other mortgage options (such as 5/1, 7/1 or 10/1 adjustable rate mortgage) can make sense—especially for homeowners who don't plan to stay in their home as long.
Make accurate comparisons of rates.
Mortgage rates often change from day to day (or from hour to hour). Comparing one company's rates on Monday morning to another company's rates on Friday afternoon may not be a fair comparison. Instead, get your paperwork ready ahead of time and compare several lenders at the same time. You'll end up with a more realistic comparison of the different lenders.
Don't let the scrutiny scare you away.
Because of some of the questionable lending practices of several years ago, there is a lot more scrutiny when it comes to loan requests. That means more documentation. Don't let that deter you. It may not be fun, but face the fact that you'll face more paperwork. So get your financial "ducks in a row" ahead of time so that you can take advantage of the best rates when you're ready to secure your mortgage loan.
Just to be clear, we're builders—not mortgage lenders. What we're offering are broad suggestions about things that may make securing your loan a more positive experience. We'd encourage you to consult with a professional about this. But it's not something you'll want to leave until the last minute. You don't want to find the perfect house and then have to wait for financing to come through.