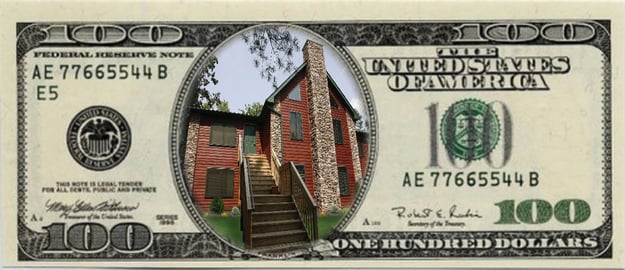 When people think about investing, they tend to think in terms of ROI (Return on Investment) and about when they'll actually see that return. That's smart, but there are some kinds of investments that pay additional dividends that can't be measured financially. Those who consider investing a Poconos home really need to do both. Let's take a look at why perhaps you should invest in the Poconos.
Relatively Affordable Real Estate: It's true that interest rates on mortgages have edged up over the past year. And if you take the Fed at their word, they'll edge up a bit more. However, if you take a long-range view, mortgage rates are still remarkably low—which means new homes are still pretty affordable.
Others Are Investing in the Poconos: The Poconos region remains extremely popular as a vacation and get-away destination. That's why new businesses such as Kalahari Resorts have invested heavily. As a matter of fact, Kalahari's water park in the Poconos is now the largest water park in North America! Kalahari isn't just some local entertainment outfit. The company has resorts and convention centers in Wisconsin, Ohio (and soon) in Texas. And they cater not only to families looking for entertainment but also to businesses. It speaks volumes that they are pouring money into the Poconos region.
Easy Access to Major Metro Areas: The Poconos provide a welcome escape from the fast pace of urban life, but provide easy access to those same areas. If business takes you to Philadelphia or New York, it's just not that far away. You can take care of business and easily make it out to the Poconos for the weekend. Or live here and head into the city when you need to. What's that worth?
Investing in Family Memories: As American families continue to spread out, more and more families are looking for ways to stay connected. Having a vacation home that's packed with good memories is a significant draw for grown children. As your kids have kids of their own there's a good chance that they will want to bring those children back to the same place they enjoyed so much when they were younger. (Of course, that may be a reason to build a Poconos home with an extra bedroom or two!)
Pure Enjoyment: We're not financial advisers and wouldn't dream of telling you what kind of financial gains your home might generate over the years. But we've talked to plenty of clients who simply love having a place that's peaceful, quiet, and affords them so many opportunities to enjoy—all year long. It's hard to find another investment that brings you joy while (potentially) increasing in value.
We invite you to check out the Poconos communities where we build homes and also to take a look at some of the great designs available in those communities—or elsewhere in the region. Building a new home in the Poconos is an investment that pays great non-financial dividends while you're investing in your future.