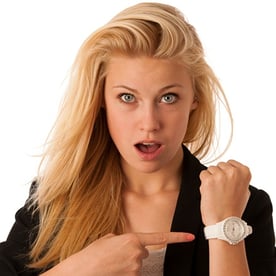 It's been said that timing is everything. It's certainly true when it comes to building a new home in the Poconos. But starting on homebuilding in the Poconos in November?
Don't get me wrong: This isn't one of those "Time is running out so hurry now" messages. What I'm talking about is taking the time now to start planning for a home. Building a home—especially a custom home—is a pretty significant undertaking, and there are a lot of things to consider. That's why you want to allow yourself plenty of time to do a bit of research and to make some decisions.
Even if you're not planning to break ground for a while, now is a great time to start getting things lined up so that when your do start, things can move along more smoothly. Here are some of the things you can be working on before the first shovel hits the ground.
Location
A lot of people love the Pocono Mountain region. But where in the area should you build? We're talking about an area that is more than 2,500 square miles in size. You'll want to narrow your search for property down a bit. Are you looking for lakefront property? Do you want to live in an existing community? How much space do you want around your new home? Liberty Homes builds in many areas throughout the Northeast of Pennsylvania, here a six popular existing communities. Our onsite realtor can get you information about all of them—and show you what's available. If you want something that's not in one of those neighborhoods, we can help you find just the right lot for your future home.
Floor Plan
What kind of home are you considering? There's more to a floor plan than just the number of bedrooms and baths and the amount of square footage. What kind of layout are you looking for? Do you prefer main level living or would you prefer to have bedrooms on the second level? Are you planning a vacation home, a full-time family home, or a retirement get-away? You'll want some time to review a variety of floor plans until you find one that fits your needs. And because these are custom homes, each plan you see on our site can be customized. Starting to look now allows you to think about what you might want to add or change before construction starts.
Financing
It's a great idea to start working on your budget and your financing well in advance. You can work with a builder to get an accurate idea of what to expect for the budget you set. Then you'll have time to shop lenders to get the best possible deal on financing. You don't want to be scrambling at the end and have to take what's available on short notice.
Finding a Builder
Most homeowners will tell you that selecting the right builder is every bit as important as choosing the right piece of property and the right floor plan. You'll need a little bit of time to talk to different builders in order to select the right one for you. Here are some helpful hints to aid in your selection.
Mid-November may seem like a good time to hunker down and prepare for the winter. But as you do that, you can use the time to set the groundwork for the home you want to build. And time spent gathering research and making decisions now will pay off big time when it's actually time to build.