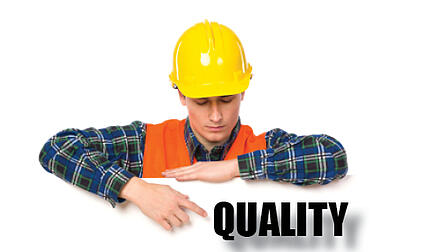 Individuals looking to build a custom home spend a lot of time looking at plans, considering locations, and even mentally decorating their dream homes (while they're still in the dream stage). Those are all good things.
But one of the most critical components of the whole custom homebuilding process is selecting the right homebuilder. After all, this is the person you'll be trusting to turn your dreams into reality. But what makes for a quality custom homebuilder in the Poconos? Here are a few essentials to consider.
Experience
This may be your first custom home. That's exciting! But you don't want it to be the first custom home your builder has worked on. And not every builder is a custom homebuilder. You want someone who knows how to work with you and turn unique ideas you have into a home you'll love to live in.
Flexibility
Some homebuilders take a "one-size-fits-all" approach to building. They only have a few plans they work from, and they don't like to vary at all from those plans. A true custom builder will listen to what you want, design it to meet your desires, and build it to meet—or exceed—your expectations.
Innovatation
A custom builder needs to be innovative when it comes to providing you with the kind of home you want. That includes looking for different ways to make your home more comfortable and energy-efficient.
Trust
It may sound a bit subjective, but you really do want a builder you can trust. You'll be spending a lot of time with your builder—and a significant amount of money. You want to know that the plans and dreams you share with him or her will be respected—and that when decisions have to be made or changes have to be implemented, that builder will have your best interests in mind.
So how do you find that kind of builder for your new home in the Poconos? One of the best things you can do is simply talk to a reputable builder about what you want. That's why we offer free 10-minute new home consultations. We'll share some new design trends, and tell you what other homeowners in similar situations are doing. We'll give you a budget range so you can decide if what you want is feasible. And we'll answer your questions. You'll get a sense of what it's like to deal with us, you'll get some great ideas—and there's no obligation whatsoever! At the end of the call, we'll direct you toward the best solution—even if it's not with us. Schedule your free, no-obligation call today!