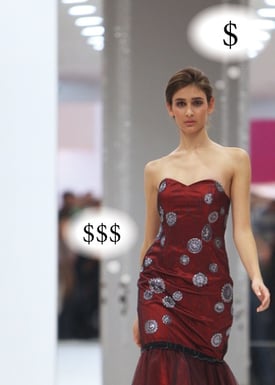 Sometimes there's a bit of a gap between your sense of style and the budget you have to work with—particularly when you have an appreciation for quality. It can happen when you're buying clothes, purchasing a car, or building a custom home in the Poconos.
Living within your budget, however, doesn't mean you have to sacrifice quality. So what can you do to control costs without feeling like you settled for less?
Here are three areas to focus on that can help you build a home you love without breaking the bank.
Size Matters
It's no big surprise that a larger home costs more. There are more materials involved in building it. The lot is probably larger. And it may take more time (labor). But more size isn't always what you need in the first place. What really counts is how the space is designed and how well it fits your needs. If you look through our floor plans, you'll find a wide variety of home sizes. What's important is to look at how the space is laid out. You may find that a slightly smaller footprint delivers everything you need at a significant savings compared to a larger home.
Examine Alternative Materials
When you look at home design sites and see posts of beautiful homes it's easy to fall in love with certain materials. You may see gorgeous granite, marvelous marble, distressed wood, orhand-carved stones that are enticing and eye-catching. If those things fit your budget, that's great. But your builder can suggest alternative materials that will look great and serve you well. Tell your builder what you like and see what he thinks your best options are.
Avoid Unnecessary Add-ons
Including things in the design of your home that aren't really critical for comfort and convenience causes many a homeowner to blow the budget. Not only do theseunnecessary add-ons increase your initial price, but you also won't get your money out of them when you decide to sell your home.
When planning your home (and your homebuilding budget) go for enduring design and quality, and ask your builder for ideas about how to get the most bang for your buck when it comes to layout, finishes, and features that will hold their value.