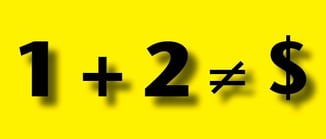 Part of the process of building a custom home may include "add-ons": Those features you add to a home that aren't necessarily standard features in most homes. Sometimes these additions can add comfort, enjoyment, and even value to you home. But there are add-ons that just don't add up when it's time to sell you home. Here are just a few add-ons you might want to avoid when building a custom home.
The No-Car Garage
There are people who look at a garage as wasted space. It doesn't bother them to leave the car(s) out as long as they can use that space for something else. Some homeowners will turn their garages into a woodshop or a craftroom—or even an entertainment room. That may be OK—as long as the garage can easily be turned back into a garage for cars. Most homeowners want a garage, and if it's difficult or costly to re-convert the space, they won't consider buying your home when you want to sell.
Pools Don't Pay
Some homeowners love the idea of having their own private pool. For some, it's an investment in their health and well being. There is nothing wrong with putting a pool in—but don't expect to get a high return on your investment. Unless someone is specifically looking for a pool, they aren't going to be willing to pay extra for it. In fact, some potential homebuyers may avoid a home with a pool because they don't want to trouble with upkeep, or because they are concerned about safety (if they have small children).
Unconventional Space
We can be passionate about our hobbies. Maybe you've always wanted your own recording studio. Or perhaps you love movies and have always wanted a true home theater (with a huge screen, super sound system, and theater seats). Creating space in your home that's only suitable for that hobby, however, generally doesn't pay off. If the next buyer isn't a music buff, or doesn't really like movies, the space you've created can feel like wasted space. You're better off creating a multi-purpose room that someone can use according to their desires. Plus, with today's technologies, you can probably accomplish what you want without changing the structure of the room.
At Liberty Homes, we offer a wide range of floor plans from which to choose. And we're more than happy to modify and adapt these plans to accommodate your needs and personal sense of style. We'd love to help you create the home of your dreams, but be careful about add-ons that don't really add up to increased value for your home.