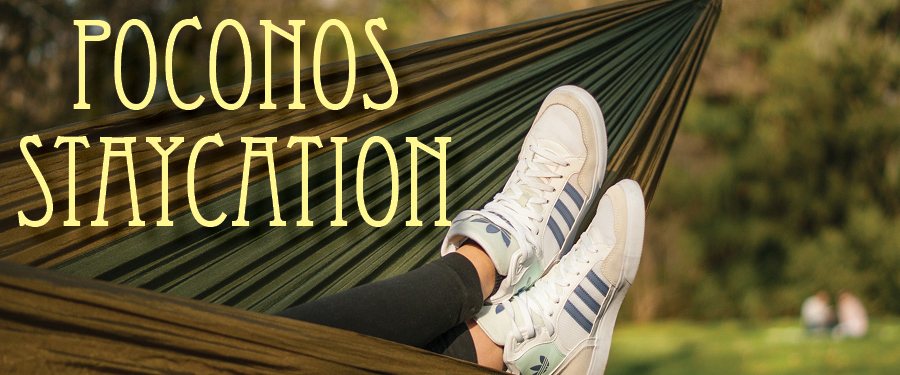 When you live in a place that is a year-round vacation destination, a "staycation" just makes sense. Of course, to make that work you want to have a home base that is a comfortable and welcoming place from which to operate. Here's a look at 5 way to make your home worthy of a staycation.
Add a Deck
A big part of a "staycation" is actually staying where you are. Adding a deck to your Poconos property can make staying at home even more fun. You can enjoy a cup of coffee or tea outside on summer mornings. In the evening you can enjoy a drink on the deck with friends, have snacks, or grill something for dinner. If your deck area is exposed to a lot of sunlight, you may want to consider adding a pergola to provide a bit of shade.
One thing you'll want to think about is what kind of material to use for your new deck. Here's a helpful post that compares the benefits and drawbacks of using natural wood or composite decking material.
Put in a Patio
Some homeowners prefer sitting down in the yard when they are outside. A flagstone patio offers an enticing way to do that. You may want to add a fire pit or an outdoor fireplace for evening use. A great way to enhance the look and feel of your patio area is to include some garden landscaping around your patio. Here's a post that highlights some of the plants that do best in the Poconos region.
Outdoor Kitchen
Some homeowners are content to slap an occasional burger or brat on the grill during the summer. Others are looking for a more in-depth gastronomic experience. That's why full-blown outdoor kitchens have become increasingly popular. You can create a fully-functional outdoor kitchen (with grill, sink, refrigerator, and countertop space) on your deck or on your patio. One advantage of doing this is that the cook never gets stuck alone in the kitchen. You and your family or guest will all enjoy being outside together.
Create Your Own "Water World"
The Poconos region is well known for the many waterways and waterfalls that can be found here. But you can bring a little bit of that right into your yard by creating your own "water world" by adding features such as:
a pool
a garden pool with waterfall
a hot tub on your patio or deck
Create a Great Home Theater
You don't have to spend all of your time outdoors. Vacation time is a good time to catch up on all those movies you've been meaning to watch. Or if you have kids or grandkids, you might want to have a place for gaming (there are rainy days in the Poconos!). You can create a great home theater in an unused room—or even add on a room devoted to entertainment.
Find Fun Close to Home
There are a lot of great things to do without having to leave the Poconos—if you know where to find them. We've made that a little bit easier for you! Download our free Guide to Area Activities eBook and you'll have information about:
Fun Family Activities
Amazing Dining in the Area
Museums, History, and the Arts
Local Parks and Scenery
Shopping and Adult Fun
And More!
The key to a great "staycation" is having a home base that's great to come home to and makes you feel comfortable and relaxed when you're there.