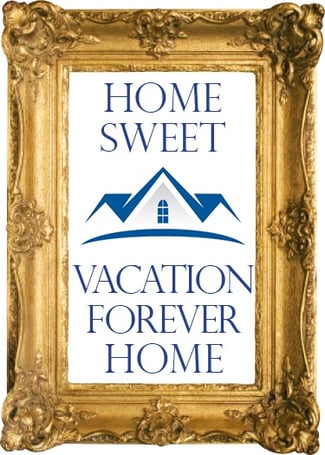 Maybe you've had a Poconos property that you've used as a vacation home for years that was a place to get away with the family for short periods of time. Perhaps part of the charm of the place is that it was a bit rustic and felt different than your urban or suburban home.
More and more individuals, however, are looking at the Poconos as a place to live permanently. It's beautiful. Costs are manageable. It's quiet. It's actually a great place to retire. But if you're going to be living here permanently, you may want to make a few changes to turn your Poconos vacation home into your forever home.
What kinds of changes are the most important when transitioning your home from a vacation get-away to a full-time residence? The answer, of course, depends on your lifestyle and the current state of your vacation home. There are, however, some areas that you may want to give primary attention to.
Overall Comfort
Making sure that your vacation home is well-insulated may not sound all that exciting, but it's a key place to start. If you've primarily used your Poconos home in the summer—or have been willing to "rough it" a bit in the winter—it may be time to ensure that your home is adequately insulated to make it comfortable year round. Not only will you feel more relaxed and comfortable at home, but you'll probably be able to save significantly on utilities.
Kitchen Renovation:
Your kitchen is arguably the most used room in your home. And while you can overlook an existing kitchen's shortcomings when you're only in a home for short periods of time, you'll want to take a close look at your kitchen's design and functionality if you're going to be living in the home full time. If you consider a kitchen remodel, think beyond cosmetic changes and focus on what will make your kitchen more functional and enjoyable. What kind of change will you want to make so that your kitchen is a place you love to work in and entertain in? By the way, if you are considering remodeling your kitchen, here's a helpful post about kitchen design trends that you may want to keep in mind.
Master Bathroom:
Even though guests will probably never see this room, don't underestimate its importance. It's probably the first and the last room you see every day. While you don't have to go overboard and turn it into a spa (unless that's something you'd really like to do), you'll want to make sure it's comfortable and inviting. It's a room you use every single day, and it can set the tone for your day (or night).
The Great Room:
If you currently have a home where the kitchen is cut off from the family room, you may want to take a look at opening things up with a Great Room design. It maximizes the feel of your available space without actually having to increase your home's footprint. And it lets more natural light into your home. Take a look at this article about 4 ways to make a Great Room really great for some ideas.
If you've always loved the time you've spent in the Poconos, why not make it a place you live all the time? A few modifications can turn your vacation home into a "vacation forever" home!