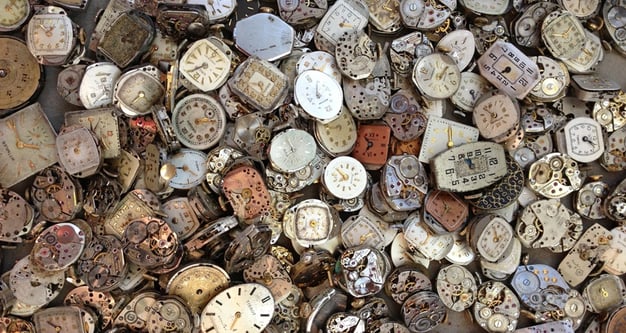 Perhaps the two things people building new homes worry most about are the budget ("How much is this going to cost?") and the timeline for completing the project ("How long is this going to take?"). This article offers help on how to budget for a new home in the Poconos. It's also helpful to know what homes in the area cost. Here's a post that looks at how much you should pay for a Poconos home. But let's take a look at the timeline for building a new home. The more you understand the process, the better you'll be prepared.
It's important to understand that building a home isn't like making other kinds of purchases. There are a number of factors that can influence the length of time it takes to complete your home.
Before the Building Begins
There are some things that need to happen long before the hammers and saws come out to work on your home. You'll need to decide on a design for your home. How long will that take? That depends completely on you, but we'd encourage you to take your time in choosing your floor plan so that you select one that meets your specific needs and tastes. Here's a post that offers tips for evaluating different floor plans for your Poconos home. And of course, you'll need to have a location for your home. You can either find a lot you like yourself, or you can work with a professional to find the perfect place. Here are some of the communities where we build in the Poconos.
Preparing the Lot
Your lot will need to be prepared for building your home. That may involve removing some trees and undergrowth and doing some excavation in preparation for the foundation. Normally, you can expect this to take about one week, but weather and unforeseen issues/obstacles with the property can cause slight delays.
Foundation and Framing
During this stage, your footers and foundation will be poured. Once the footers have passed inspection, the frame of your home will go up. Your house will start to take shape. Once the framing is done, that will need to be inspected as well. Then the exterior will be completed (plywood and wrap to seal the house from the elements). Normally you can expect this part of the process to take about four weeks. Once again, weather can cause some delays. And inspections can also cause slight delays.
Interior Construction
This is the part of the process in which HVAC is installed, and plumbing and electrical work are done. That will be followed by adding insulation and by putting up drywall. By the way, this is the time to install special wiring for cable and home security systems. It's much cheaper (and faster) to do it at this stage than to add it later. Your plumbing and electrical work will also need to pass inspection. You can expect this phase to take about three weeks.
Painting and Flooring Installation
Things really start taking shape at this point. Your walls and ceilings will be painted, and your floors (whether your choose hardwood, tile, or carpet) will be installed. Figure on about three weeks for this part of the process.
Fixtures, Finishes, and Appliances
This is the stage where your personal selections for light fixtures, faucets, kitchen cabinets (and hardware) and appliances are installed. In most cases, this should take about a week. Unfortunately, this is a stage where delays sometimes happen. It may come as somewhat of a surprise, but sometimes homeowners themselves can slow down the building process. Here's a look at some things you can do to ensure that you're not the cause of a delay when building your home.
Please note that the time frames mentioned are approximate. The size of your home can impact the schedule. The amount of customization can also have a significant impact. Weather and materials shortages can sometimes cause delays. For a more accurate estimate of the time, talk to your builder once the lot and the floor plan have been nailed down. An experienced builder can give you a pretty close estimate of how much time you'll actually need.