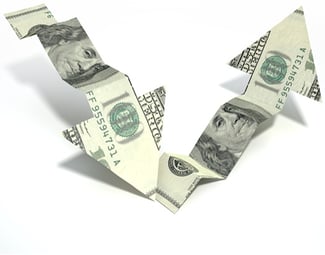 You've no doubt heard that building a house is probably the single largest personal investment you'll ever make. And whether you're considering building a new family home, a vacation home or retirement home in the Poconos, you'll be facing a substantial bill.
As with other investments, such as stocks, the housing market goes through ups and downs. Housing prices dropped dramatically during the recession a few years ago and have been climbing steadily ever since. So how do you make sense of the fluctuating price of homes in the Poconos?
First of all, it's helpful to understand what causes pricing variability. The economy in general can impact housing prices; people are less likely to spend when the economy is struggling. Additionally, sometimes new business developments in a region can cause pricing fluctuations. And there are even seasonal fluctuations: homes tend to sell faster (and for more) in the spring through fall months. It's important to evaluate whether what you're looking at is temporary or the sign of a more long-term trend.
That's why you should take a longer-range view when looking at home prices. Sure, it's nice to take advantage of lower costs when prices drop—if you have the cash. Not only can you get more house for the money, but you may be able to get quicker delivery of your home when others aren't buying. Having a long-range view also helps put things in perspective: what's really critical is not what housing costs have done in the last six to 12 months, but how they're trending over a longer period of time. Minor fluctuations may not mean much if prices generally hold steady (or increase) over a longer period of time.
There is, however, a big difference between the investment you make in a home and most other kinds of investments. When you purchase a new home, you're not just getting a return on investment when you finally sell it and move out. You get the added benefit of being able to enjoy a place where you feel comfortable and secure and where you can make memories for years. That's one of the reasons putting money into a home is so worthwhile. Yes, you will probably make money over the long haul (of course, there are no guarantees), but you will also be investing in something that pays you nonfinancial dividends every single day!