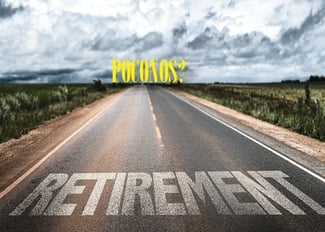 If you look at television or magazine ads, there seems to be a lot of discussion about planning for retirement these days. Most of the talk, however, is (understandably) focused on the financial side of the consideration. There is, however, more to the picture when you look down the road to retirement. If you're starting to think about retirement, one of the big questions you'll be faced with is where you should live.
Should your road to retirement lead to the Poconos? Here are some things to think about as you ponder that possibility.
What do you want to do? Many of us live where we do in large part because of our jobs and careers. We also pay attention to school districts and ease of access to the things we need or like to do in our spare time. Many of those activities, however are centered around our kids or our working relationships.
The Poconos offer an abundance of activities for people of retirement age. There are museums, art shows, historic communities, outdoor activities, and much more all over the Poconos region. But there are also plenty of activities for kids, too! So if you have grandchildren you'd like to see regularly, you can entice them with plenty of fun—including some of the best waterparks anywhere! If you want more information about activities for all ages, download our free Guide to Area Activities here.
If you or your grandkids love to ski, you'll be in seventh heaven! Check out just some of the great skiing that's available in the area.
Where do you want to live? The Poconos are as extensive as they are beautiful. The good news is that you have a lot of choices when it comes to picking a spot to settle down. We can build in established communities such as Thornhurst Township, Arrowhead Lakes Community, Locust Lake Village, Towamensing Trails, Lake Naomi, or Camelot Forest. Or we can build on a lot of your own choosing. It's up to you.
What kind of home do you want? Some people contemplating retirement are looking to downsize a bit. Others are looking for a spacious place where they can entertain family and friends. We offer a wide range of floor plans from which you can choose—depending on exactly what you want. And most of our floor plans feature main-level master bedrooms—a major consideration for individuals who don't want to hassle with stairs as they mature.
If retirement is in your future, make sure you consider where you're going to make your home as part of your road to retirement.