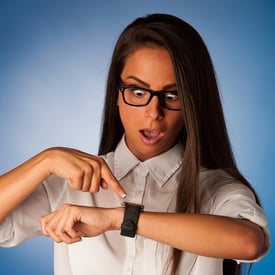 If you talk to any homeowner who has been through the homebuilding process (or the builder who went through it with him or her), you'll hear about how critical good communication between builder and buyer is. But what does that really look like? If you haven't heard from your builder in the last 12 hours, does than mean you should be concerned? Let's take a quick look at what makes builder/owner communication good communication.
What kind of communication is helpful?
The key here is consistency. You and your builder should agree on a regular time to touch base. That allows both of you to gather information and organize thoughts so you can cover several important items at a time. That doesn't mean you shouldn't communicate at other times. If you're uncertain about a certain feature or if you have a change you want to make to the plan, you should discuss that with your builder as soon as possible. Part of the reason for that is that (in most cases) the earlier you discuss this, the easier it is for the builder to accommodate your changes—and the less it will cost you to make those changes.
Is there such a thing as over-communicating or under-communicating?
Yes! You probably don't need to talk about minute details all the time. If you're dealing with an experienced builder, he or she has been down this road a time or two. Relax. On the other hand, if there is something that is bothering you or something that you think you don't understand, don't sit on it. It's better to bring it up early. Sometimes a homeowner wants to wait to see how something looks before making a decision. Tell you builder about this up front. He or she may be able to put your mind at ease before the feature is complete. Again, that saves time, money and aggravation.
How often should the homebuyer expect to hear from the project leader?
This depends on your comfort level and the expectations established by you and your builder. It helps to use email to pose It allows the builder to respond at a convenient time (without interuppting work), and it also helps you to formulate your questions and concerns more clearly. Also, it's best if you don't visit the building site all the time. Builders understand your excitement about your new home, but you don't want to cause delays by interupting the workers. On top of that, your builder will (or at least should) notify you whenever you hit major milestones in the process (such as completion of the foundation, framing, etc.).
Who should be your main point of contact?
You and your builder will work this out. Most of the time, it will be your builder. What you don't want to do is have separate conversations with subcontractors, because that can cause confusion about the process. That doesn't mean you can't speak to subcontractors (electricians, plumbers, drywall installers), but if there's a question or a concern, take it to your builder.
Of course, communication is much easier if your're dealing with the right builder to begin with. Here's a helpful post about how to select a Poconos builder you'll feel comfortable working with.