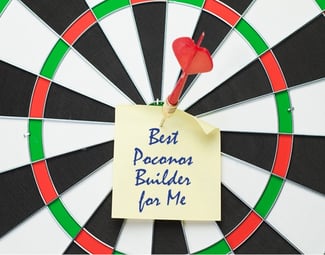 When it comes time to build your dream home in the Poconos, choosing the right builder is a crucial step. Homeowners often comment that the builder you choose is every bit as important as the floor plan you choose, or the location you select.
That means finding the right custom homebuilder is far too important a task to leave to chance. So what are some of the things to consider when choosing the builder for your custom Poconos home?
Not all builders are the same. Make sure you select a builder who will listen to your ideas and walk you through the decisions you have to make. But also make sure you've got a builder who understands how to build a truly custom home and has the experience and expertise to make it an enjoyable and rewarding process for you.