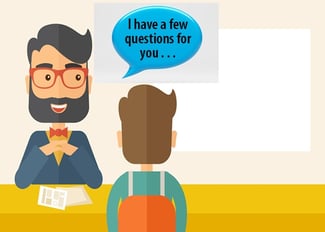 If you're considering building a home in the Poconos or elsewhere in Pennsylvania, you've probably been doing some research on homebuilding and homebuilders. That means you've probably come across experts who will tell you that choosing the right builder is one of the most critical things you can do as you prepare to build the home of your dreams.
That's great advice, but how do you actually go about doing that? How do you know if you've got a builder that you can trust and who has the knowledge and expertise to build your home?
Most of the advice you'll get tells you that it's important to get references from former clients. Again, that's good advice, but it really doesn't go quite far enough. Names, phone numbers, and addresses may tell you that the references are real, but you need to know more. You need to ask these homeowners some specific questions about the builder you're considering. Here are 10 questions you can ask homeowners that will give you the real scoop on a builder you may be considering.
Why did you select this builder?

How would you describe your builder's character and integrity?

How did you feel about working with your builder?

Did you feel your builder did a good job communicating with you?

Can you describe a situation where you and your builder were at odds and how it was resolved?

Was your home completed on time and on budget?

Did your builder meet (or even exceed) your expectations?

What did you like most about working with your builder?

Did your builder have limitations or areas where you were disappointed?

Would you use this builder again?
These questions may not get every detail you want (and need) to know about your builder, but they are a really good start. Too many homebuyers enter into a contractual relationship with a builder without first doing some serious research. Bear in mind that some of these questions are subjective in nature. It's hard to quantify some of the answers. But it's equally important to realize that you will spend a good amount of time with whomever you choose to build your home. The more you feel like you're dealing with someone you can trust—and with whom you can communicate—the better off you'll both be.
So don't just settle for names, addresses, and phone numbers when you get references. Do a little bit of interviewing on your own to make sure you end up with the builder that's right for you!