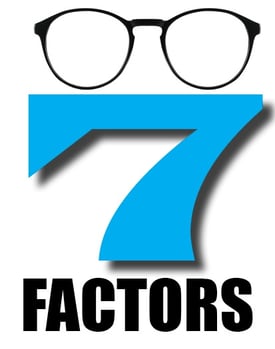 You'll face lots of choices when you consider building a new home in the Poconos. You'll think about colors, appliances, finishes, flooring, window coverings, and more. But there are seven factors you can't afford to overlook if you want to be satisfied with your Poconos home for years to come. And these are factors you need to consider long before thinking about other things. Let's take a quick look at them.
Location: Where exactly do you want to live? How far do you want to be from major population centers? What kind of access to activities and events will you have? What are your options for locations?
Infrastructure: For some homeowners the idea of a quiet place "away from it all" sounds great until they begin thinking about having good roads, utility hook-ups (gas, electric, water, etc.), distance to grocery shopping, access to excellent healthcare, and other amenities that they've grown accustomed to.
Surroundings and Views: Many people are impressed with the scenery in the Poconos. But that doesn't guarantee that the lot you build on will have great views or even easy access to the sights and sounds that make the Poconos so special. How will things look from your back deck? What if you have too many trees?
Energy Efficiency: Sometimes people think of the Poconos as a quiet, rustic area. And while that's true, you'll still want to be warm in the winter and cool enough in the summer to be comfortable. How can you be sure that your home will be energy-efficient and comfortable?
Design/Options: Not all home designs are created equal. We offer a wide range of designs—all of which can be modified to better suit your needs and sense of style. But what are the critical design elements and options to make your new home fit your lifestyle? Do you want single-level living or a house with two stories?
Price: What's a realistic price range for you? What do you expect for the money you spend? Have you established a realistic budget for your new home? And are you more focused on the cost of your home or on the value you get for the money you spend?
Before you zero in on colors and fixtures and finishes for your new home, make sure you're not overlooking the essential elements that will make your Poconos home a great place to live for many years to come.