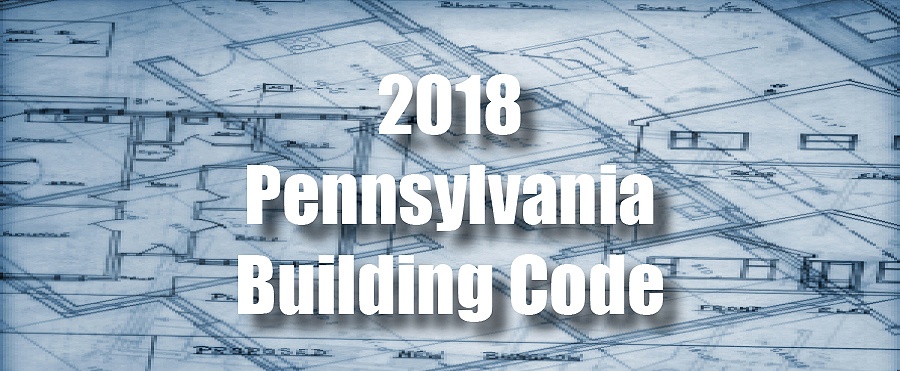 Energy efficiency is an important consideration for building your new Poconos home. Not only is it important from a financial perspective (Who wants to pay more than they have to for the energy that keeps you warm, cool, and comfortable?), but it's also an environmentally responsible thing to do. That's something we at Liberty Homes have championed for years and have talked about repeatedly on our website.
Good News Regarding Pennsylvania's Building Codes
The Pittsburgh Post-Gazette recently reported that:
Pennsylvania's building codes will be updated this year for the first time in nearly a decade after a state review board adopted a suite of changes to modernize standards for constructing homes and commercial buildings.
They stated that the changes will apply to things such as fire safety, insulation, and building materials in new construction and major renovations. These changes are projected to make new homes about 25 percent more energy efficient than homes built to the 2009 standards. That's a big improvement! They also reported that:
An analysis done for the U.S. Department of Energy found that if new Pennsylvania homes were built to meet the 2015 code for energy performance — instead of the current 2009 code — energy savings would pay back the higher upfront costs in a little more than three years. Over 30 years, the net savings for the average Pennsylvania home built to the newer code would be more than $8,000.
The new codes include improved standards for insulation, windows, and lighting that will improve energy performance and reduce energy waste in new construction. And while the new Pennsylvania codes will officially take effect on October 1, 2018— we're pleased to tell you that Liberty Homes has already been using this updated code for the past 3 years!
We're committed to building energy-efficient homes—not because we're forced to by rules and regulations, but because we think it's the right thing to do—and that it provides our clients with more comfort and increased savings. That's part of the reason we are a RESNET® registered contractor.
Great Homes Are About More Than Energy-Efficiency
While we're delighted to build and remodel homes that help you save on energy, there's more than energy-efficiency involved in creating a great home for you. Not only do we keep abreast of changes in building codes, but we also have our finger on the pulse of trends in the building and remodeling industry.
Of course, great homes begin with great design. That's why we offer a wide variety of floor plans for your new Poconos home. That way, you can choose a design that fits your specific lifestyle. Those floor plans, however, are just the beginning. If there is an aspect of the plan that doesn't work for you, we can make changes to:
Room Sizes

Window Placement

Garage Door Location

Additional Space

Higher Ceilings

and Much More!
We're delighted that the new Pennsylvania building codes will offer increased energy efficiency to people who are looking to build new homes in the Poconos. But then, we've felt that was important for a long time!