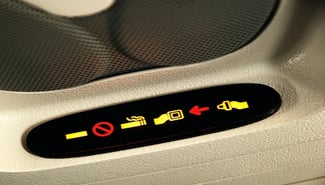 If you took any trips by air this summer, you probably heard the familiar "ding" on the plane's intercom, followed by the announcement: "The Captain has turned off the fasten seat belt sign. You are now free to move about the cabin." Given the cramped quarters most of us experience when flying, the freedom to move about is more than welcome.
Freedom is also a big reason that many homeowners choose to build a custom home rather than get locked into plans that restrict their creativity, their lifestyle, and even their movement. Freedom of choice when building your home should mean more than getting to choose which color of carpeting to put in the bedrooms. Here are some choices that make a significant difference when you're creating a home that you'll live in for years to come.
Location
Where you build your home is every bit as important as the home you build. Often builders will buy up a parcel of land and then start building houses on it. If you deal with that builder, you're going to have to live on the lot they sell you. At Liberty Homes we have some great locations to choose from (and you can click here to check out our six great communities), we know that you need to be able to choose the location that's right for you. We'll happily build on your lot—or our on-site realtor can help you find the lot that's right for you.
Design
People come in all kinds of sizes, shapes, and styles. It's only natural that their homes should, too. Just because something works for someone else—or is a great fit for their sense of style or their lifestyle, doesn't mean it will work for you. That's one reason we don't just build one or two models or styles of homes. Click here to look at 17 different floor plans in a variety of sizes, styles, and configurations. But that's just the beginning.
Customization
Even a great design and floor plan may not be a perfect fit for your family's needs. What if you want to make your kitchen a little larger? What if you want to expand the bedrooms a bit? How about having higher ceilings on the first floor to create more space? What if you'd prefer to have your garage door on the side of the home instead of in front? What if you want to change the location of some of the windows? We think you ought to be able to do that. Our goal is to build a home that's perfect for you.
Those are the things that give you the freedom to move about your home. And they're the things that make Liberty Homes just a little different.