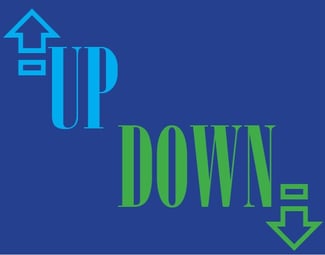 When you're considering building a custom home in the Poconos, one of the big design/layout questions you'll face is where to put the bedrooms. Does it make sense to put them on the first level or on the second floor?
The right answer, of course, is what makes the most sense for you. Here are a couple of perspectives to consider as you weigh your choices.
Privacy
If you're in the habit of having a lot of overnight guests who tend to stay up late (after you've gone to bed) or get up early, you may want to locate your bedroom on the upper level to ensure that you have more privacy. Also, some people don't mind if guests enter their bedroom to drop off coats. Others prefer to keep it a private space. If noise from your common rooms is a concern, locating the bedroom upstairs may make sense.
Children
If you have smaller children—or grandchildren that visit a lot—you may want your bedroom closer to theirs so that you can respond more quickly when necessary.
Convenience
For many homeowners, having the Master Bedroom on the main level is simply more convenient. It's easier to get linens and clothing to the laundry if everything is on the same level. And if you left a purse, wallet, or keys in the bedroom, it's generally easier to retrieve if everything you use regularly is on the same level.
Safety and Mobility
If you plan to stay in your new Poconos home for a longer period of time, safety and mobility should be a consideration. Stairs may not be much of an issue in your 40s, 50s, or early 60s. But they can be more of a challenge (and even a safety issue) as you age.
Most of the floor plans we offer feature Master Bedrooms on the main level. Then you have your choice of having all other bedrooms on the same level—or of choosing a plan on the second floor. Some plans, such as our Samuel plan and our Lakewood plan feature Master Bedrooms on the second floor.
You can choose whatever configuration best fits your specific desires and needs. And if you want to make changes to the room sizes, window placements, or other items—we can accommodate your requests!