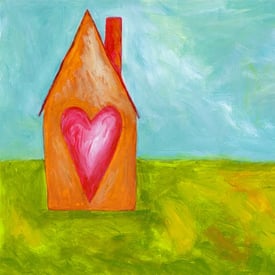 If you've been living in the Poconos area for a while, you already what a great area it is. There's always something to do around here (and just in case you're looking for some new ideas, you may want to click here to download our free Guide to Area Activities!). Chances are, you're not wanting to move somewhere else—particularly if you like the home you're in.
But what if you could love the home you're in? Let's face it, our needs and desires change with time. And sometimes the place we've lived in for years starts to feel just a little too familiar. You could simply put your existing home up for sale and look for a new one that better suits your needs and sense of style. But if you really like the home you're in—and the location, and the neighbors—you might want to consider a significant remodeling of your existing home that can turn it into a "feels-like-new" home.
Maybe you're interested in more energy efficiency and comfort. Perhaps you want more space. Or maybe you're thinking ahead and want to make some plans that will allow you to stay in your home longer. You could:
Put on an addition

Remodel your kitchen

Update your bathrooms

Add or expand a garage

Add some living space

Build out your basement

Add a specialty space
So where do you start if you think remodeling is the answer for you? How do you figure out what your options are—and at least get some kind of an idea of what it's going to cost you?
That's exactly why we initiated our "Talk to Peter" program. You can schedule a quick (10-minute) call with me at the time and date of your choosing. During that time, I'll let you know what others in your situation have done, we'll look at some design trend ideas, we'll come up with a budget range for the kind of project you have in mind, and I'll answer any questions you have.
There's no obligation whatsoever. And when we're done I'll point you toward the best solution—even if Liberty Homes Remodeling isn't the best fit.
Why just like your home when you could take a few simple steps that will have you loving your "feels-like-new" Poconos home? Schedule a no-obligation call today and find out what it will take to love your home again!