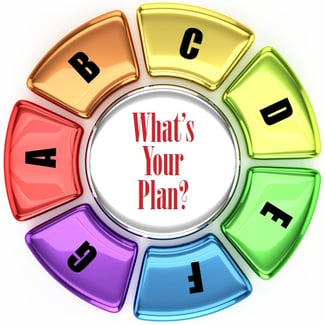 Everybody starts off with "Plan A." We think we have a pretty good idea of what to do. Then as more information comes to light, we often realize we need to tweak our plan. And sometimes we find out that "Plan A" wasn't really the right course of action after all. So we move to "Plan B."
Building a custom home in the Poconos can be a little bit like that. It's easy to fall in love with a concept or a design that just looks like it's perfect. It's your "Plan A" home design. But after you've spent a little time thinking about how you actually live, you realize that—while it may be beautiful—it simply doesn't fit your lifestyle. That's when you have to shift gears and consider "Plan B" and maybe additional plans.
"Plan A" isn't better than "Plan B." And "Plan C" isn't less desirable than "Plan B." It's all a matter of what's going to work best for you. What fits your needs, your lifestyle, and even your future? That's why it's good to have options. And that's why Liberty Homes offers 17 different initial plans from which to choose. Let's look at just a couple of plans (very briefly) that illustrate how different your plans can be.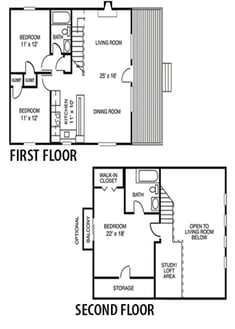 The Lakewood is a beautiful 3-bedroom plan that has a large master bedroom closet and master bathroom upstairs, along with a loft/study area. There are great views from the large windows in the master suite and the upstairs opens to a large Great Room below. The first floor also contains a kitchen and two smaller bedrooms. It's a great plan with dramatic flair and is super for a couple that wants the upstairs all to themselves. (You can take a closer look at the plan by clicking here).
But what if you want a floor plan that has the Master Bedroom on the first floor?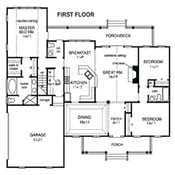 The Cartwright also offers you the same three bedrooms, but in this case the Master Suite is on the main floor. As a matter of fact, everything is on the main floor. So if you're thinking about a home you can stay in for years to come—without having to worry about stairs later, this makes a lot of sense. (Take a closer look at the plans for the Cartwright here)
But the real beauty of building a custom home in the Poconos is that you don't just have to choose "Plan A-B-C or D." You can pick a plan that represents most of what you want and we can modify that plan to your expectations and desires. Want one room a little bigger? No problem. Want different windows? We can make that happen.
So if "Plan A" isn't quite right for you—there's no need to worry. We have plenty of other plans, and we can adapt our plans to give you what you really want!