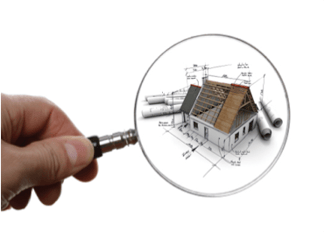 Floor plans aren't nearly as exotic or exciting to look at as pictures of finished rooms or homes on houzz.com or HGTV.com. Most floor plans, after all, are pretty much just black lines and writing on a white background. It can be hard to get too excited about that. But if you're planning a new home, a floor plan is one of the best tools you've got for making sure your house will be the home you want it to be.
So if your floor plan doesn't tell you how your home will look when it's done, what does it tell you? Here are some of the things a floor plan helps you visualize. We'll use our Arden Floor Plan as an example.
Size
When homeowners talk about the size of a home they tend to talk in terms of total square footage. But to say that a home has 1,800 or 3,000 square feet doesn't really tell you very much. What matters is how that space is used. You can look at the Master Bedroom and see that it's 12' x 13' in size. That lets you know how much space you have for your bedroom furniture—and how you can arrange it. The same is true for other rooms in the house. You can see that the Great Room is 15' x 16'—and that it has cathedral ceilings so it will feel even bigger. You can determine if this room will accommodate the furniture you have, or if you're buying new furniture, you'll know what fits. The same is true for the Dining Room. Seeing that it's 12' x 12' gives you a good sense of how you can arrange seating for more formal meals.
Flow
A floor plan helps you get a feel for the flow of traffic in your home. The kitchen and Great Room flow together which is great for casual entertaining. But the kitchen is also open to the Dining Room providing easy access for sit-down dinners. You even get a sense of the flow of traffic from the outside. The garage opens into a utility room (where you'll most often enter). Guests, however, will come in through the Foyer and enjoy a nice view of the Great Room—and the deck. Children's bedrooms/guest rooms are upstairs, providing a sense of privacy. There's even a bonus room that could be a home entertainment room or a large home office.
Changes
A floor plan is a plan—not a set-in-concrete law. When you look at a floor plan you may see things that are great, but you may also see things you want to change. You might want a little more space in one of the rooms. Maybe you'll want to change the location of some windows to allow for more light or to capture a better view. When you see how the plan is laid out, you can talk to your builder about how you want to modify the plan so it better suits your lifestyle.
A floor plan may not help you to pick out wall colors, flooring, or countertops, but it can help you envision if you have the right basic design for your family's lifestyle. And if the Arden isn't what you had in mind, take a look at some of the other custom home designs available to you.