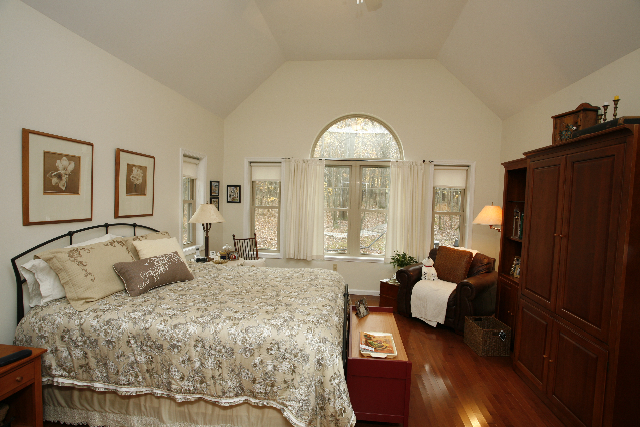 Gone are the homes with small bedrooms. If you're building a home today the bedrooms of today have features we'd never even considered when building homes just a few decades ago. Bedrooms of modern homes take advantage of natural sunlight, technology and architectural innovation.
Some of the top trends in bedroom design include ideas as simple as built in drawers and storage. And storage is key. Todays homeowners want plenty of storage and homebuilders are giving it to them.
In addition to increased storage homeowners want a master suite with all the conveniences of the home, just in the bedroom. Imagine waking up, getting your coffee and sipping it while checking your email in the built in breakfast nook in the master bedroom suite?
Of course one of the hottest trends in bedroom design is the use of eco friendly, sustainable materials and fixtures. Bamboo flooring and eco friendly carpeting made from post recyclable materials is a great way to reduce your carbon footprint and it looks fabulous.
To learn more about the hottest trends in bedroom design please contact Liberty Homes.