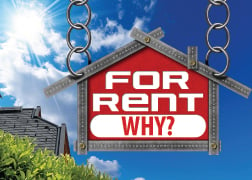 Even if you love snow skiing in the Poconos, the memories of all those downhill runs may be fading as you head into summer. But I'll bet the memories of having to find a place to stay every winter may still be fresh in your mind. And if you're the kind of person who likes to plan ahead, you may be wondering about where you'll stay next ski season.
Some people don't mind renting. Others dread the thought of loading up all the equipment and suitcases and dragging everything to the slopes. And then, when you arrive, it still doesn't feel as comfortable as home. Maybe a home-away-from-home is what you really want. Instead of feeling out of place when you arrive, you'll feel completely comfortable in your own place.
If you think a vacation home in the Poconos is somehow extravagant, consider a couple of factors. The Poconos region isn't just about skiing; it's a year-round destination with plenty of activities for families at any time of the year. (Click here to download our free Poconos Area Activities Guide!)
Even if you don't head for the hills every weekend, you may be able to rent out your home during the time you're not able to be there. Using your vacation home as a rental property goes a long way to offsetting the cost of the home – and the lower taxes in Pennsylvania don't hurt either!
A lot of Poconos residents have discovered that having a vacation home here is also a big draw when their children grow older and start to move away. There's just something appealing about returning to the site of so many happy memories.
Beyond that, a vacation home can end up being a great retirement home. Once you no longer need to live in close proximity to the city and to work, it's a wonderful place to relax and enjoy retirement. And it's a great place to host grandchildren, too!
We offer a wide array of different home styles and plansand plenty of choices when it comes to communities. Why rent when you can make an investment in your family's future—an investment that goes far beyond financial gain?