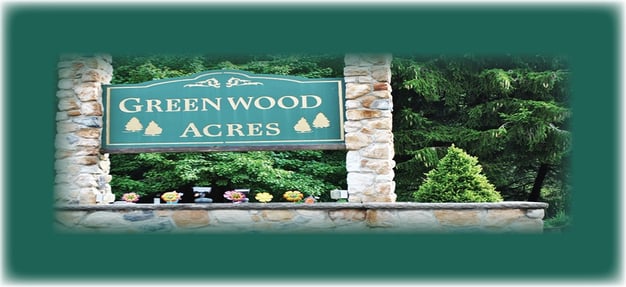 If the idea of living "away from it all" and still being close to the things you enjoy is enticing to you, Greenwood Acres is a location you'll want to explore. In fact, it's an ideal location for a first home, a vacation home for the family, or even a place where you can retire, this is a great place to be.
Great Location

Located south of Arrowhead Lake and west of Pocono Lake Preserve, Greenwood Acres is just minutes from the downtown area of the Village of Blakeslee. If you're currently working in northern New Jersey or New York, it's an easy five-minute ride down Route 940 to the Martz Bus Terminal. Or you can be on the Pennsylvania Turnpike at Exit 95 in just ten minutes.
It's also a great location because of all there is to do in the area. If you enjoy skiing, you're close to both Jack Frost and Big Boulder Ski resorts. There are great hiking and biking trails all over the area and you'll be close to the Thomas Darling Preserve, Hickory Run State Park, Pinchot State Forest, and Lehigh Gorge State Park. Shoot down I-80 just a few miles and you'll be at the Delaware Water Gap where you can also engage in all kinds of water activities. Head south a few miles and you can check out the beautiful town of Jim Thorpe and enjoy great architecture, fantastic shopping, and pick up a sense of the area's history.
Amenities
While people often choose to live in the area because of it's natural feeling and rustic surroundings, rest assured that you'll be quite comfortable living in Greenwood Acres. Add in-community benefits include central sewage, well-maintained roads, a beach, lake, and playground for close-to-home enjoyment. Everything else you need, from supermarkets to restaurants are also close at hand.
Great Homes
Naturally, you'll want a great home to go with your great location. We offer a tremendous variety of different home to match a wide range of lifestyles. Whether you're looking for single-level living, a smaller floor plan, or a room that provides plenty of room to expand or entertain, you'll find them here. And if one of our plans doesn't exactly meet your expectations, that's not a problem! If there is an aspect of a floor plan that you don't like or that you would like to modify to better fit your needs, we can adjust floor plans to work for you. We can adapt:
Room Sizes

Window Placement

Garage Door Location

Additional Space

Higher Ceilings

and Much More!
Greenwood Acres is just one of the communities where we build quality custom homes. Click here for descriptions of the other communities where we build. Or, if you've found a lot you love, we can build on your lot as well.