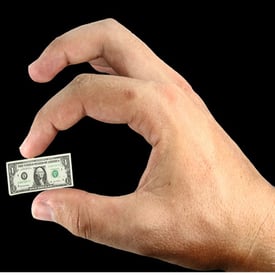 Does price matter when you're building a new home in the Poconos? In the 38 years we've been building homes in the area, we've never had a home buyer tell us it doesn't matter what the home costs. Of course price matters!
However, what you spend on your new custom home isn't the only thing that's important. In fact, what's more important is what the money you spend delivers. What are you getting for your money? What we're really talking about is homebuilding value.
So what delivers value when you're building a new home? While it would be foolish to ignore the financial aspects (such as relative price to other properties in the area, or what kind of return you might get should you decide to sell), much of what adds value to a home is how it makes the homeowner feel while he or she lives in it. Here are some key factors to consider.
Design: When you're building a home from the ground up, you have the opportunity to choose a home ideally suited to your personal tastes and your lifestyle. Choosing the right floor plan is critical. You want to make sure the size and general design of the home you're planning matches the way you live and fits your budget. Does price play a role? Certainly! But saving money on a plan that's too small for you or doesn't provide the features you want is no bargain if you're not ultimately happy with the home.
Customization: A good floor plan is a great start, but what if it's not quite what you had in mind? Spending a little bit more to get the room size, window placement or additional space you really want is generally money well spent. Obviously, you can't ignore your budget and spend recklessly, but sometimes the benefit you glean from investing a bit more really pays off in the enjoyment you get from your home.
The cost of your home does matter. But when you evaluate that figure in light of the value you get from having the right home for your family, it puts the price in a different perspective.