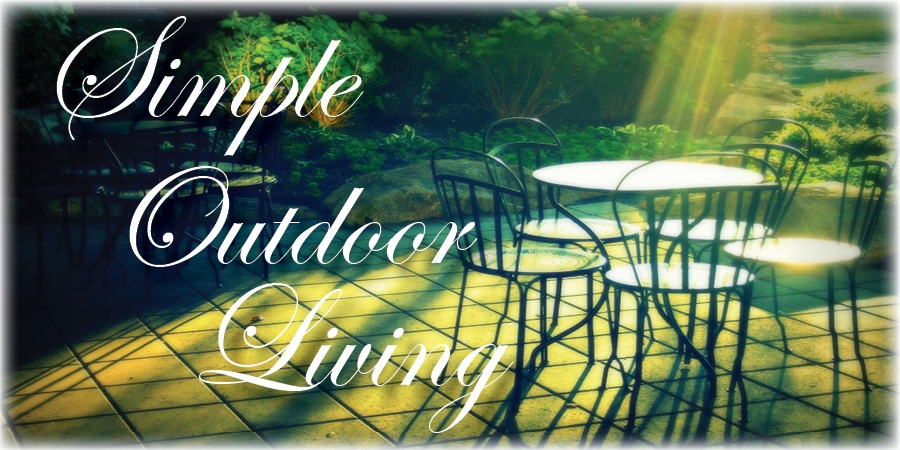 One of the biggest trends in the homebuilding and remodeling industry has to do with blurring the lines between indoor and outdoor living. There's little doubt that homeowners in the Poconos have embraced this idea. There are so many great ideas for enjoying the outdoor space around your home that it's easy to get carried away creating the "perfect" outdoor space. If you're more interested in relaxing outside than in spending all your time, energy, and money creating the ultimate outdoor experience, here's a tip for your outdoor space—keep it simple with these 5 essentials.
Before we get into specifics, the key thing to remember is to create a space that reflects the way you use it—rather than mimicking some designer's dream of what you should have. Build your space around the things that you enjoy doing and the things that make you comfortable.
1. Build a Fire Pit
If you and your friends enjoy being outside after the sun goes down, you might want to build a fire pit as a centerpiece for your deck or patio. In addition to adding a welcome glow, a fire pit can also keep the chill off on cooler evenings. Plus it can extend your outdoor season well into the fall by providing warmth. You can build a conventional wood-burning fire pit for that provides that nice crackle and wood smell. Or you might consider a gas fire pit that offers the ease and convenience of instant on and off (and means you don't have to ensure that the fire is out before retiring for the evening).
2. Get the Right Grill
If you're like a lot of Poconos residents you may love to grill outside—and your options for grills seem almost infinite. But you'll want to get the right grill for your purposes. If you enjoy doing a lot of grilling for larger groups, you may want to check out a larger grill with multiple burners—or even think about building an outdoor kitchen (complete with refrigerator, sink, and storage space for utensils. If you're more interested in "authentic" smoke-flavored dishes for a smaller group, you might opt for a conventional charcoal or hardwood burning grill—or even a smoker. Check out BBQGuys.com for a great selection of virtually any kind of grill—along with helpful descriptions that help you make the right choice for your lifestyle.
3. Finding Comfortable Furniture
Once again, you'll want to think about how you plan to use your space. Will you mostly be sitting, talking, and maybe having a drink? Get comfortable chairs and end tables for drinks and snacks. If you plan to dine al fresco, you'll want a table with adequate seating located a comfortable distance from the grill. Glass top tables look nice and are easy to clean off. You'll also want to think about chairs that are comfortable, but easy to clean (outdoor furniture does get dirty).
4. Don't Forget the Sun Screen
We're not talking about slathering lotion on your face; we're talking about screening the sun on your deck or patio as it sets. Even the most comfortable chairs and tables won't feel comfortable if you and your guests are squinting. Your solution might be as simple as an umbrella that fits in your table. Or you might want to build a pergola over your patio or deck. You can have a retractable awning, or you might cultivate vines to grow on the pergola to filter the sunlight.
5. Let There Be Light
Adding tasteful and subtle lighting can create a warm and welcoming ambiance in your outdoor area. Here's a photo that shows how a simple string of lights hung from a pergola creates a festive and inviting space. Also note how the homeowners here broke up the patio space into smaller, more intimate spaces for sitting by the fire or dining. The grill/outdoor kitchen is at the opposite end of the patio from the casual seating area for comfortable lounging after dinner.
Whatever you decide to do, make sure that your design fits your lifestyle and enhances your enjoyment of being outside in your Poconos home.