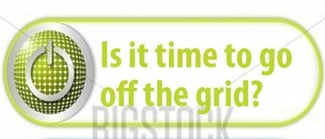 There are some new names surfacing when people talk about homebuilding today—and they're not the kind of names we've associated with homebuilding in the past. When the names of Apple and Tesla have surfaced, most of us have thought in terms of computers, smart phones, and electric cars. My how things have changed!
While neither Apple nor Tesla are actually setting their sites on building homes, they are involved in some new ventures that may have a significant impact on how our homes work in the future—or more specifically, how they are powered.
The environmental site Treehugger.com reported that at a recent tech conference, Apple CEO Tim Cook revealed that the company would be building a gigantic new solar farm with First Solar to produce enough clean energy to power its new 'Spaceship' HQ in Cupertino—and all of its other Californian operations. While those efforts are directed at commercial operations, the impact on residential power isn't hard to imagine.
That's something Tesla is already engaging in. Most of us think of Tesla as a car manufacturer, but according to an online report by Time Tesla has designed a lithium-ion battery pack referred to as a "whole-house battery" that will enable homeowners to store energy that can be used to power their homes. And while the most probably useage of these packs will be for supplemental power for homes equipped with solar panels, it's not that big of a jump for some homes to go completely off the power grid in the not-too-distant future.
In all honesty, we're probably not there yet—at least not on a large-scale level. But it does provide at least a glimpse of where things are headed in the future. How does that impact you if you're thinking about building a home in the Poconos?
Regardless of where you're getting your power, you want a home that's energy-efficient. As a RESNET builder and Energy Star Partner, we take energy efficiency to the maximum for savings. And if—down the road a bit—you're able to collect and store energy from solar panels installed on your roof (or elsewhere), that energy will go that much farther.
In the meantime, we'll keep an eye on new developments. We're always on the lookout for ways to make the home we build for you better and more comfortable for you. We invite you to check out some of the many design options available to you. And as always, if something isn't exactly the way you'd envisioned it, talk to us. We can modify any plan you see until it fits your exact specifications.