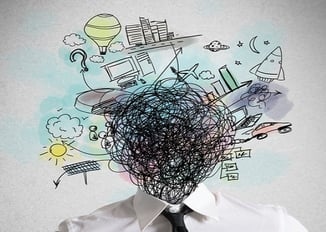 Building a custom home in the Poconos involves gathering a lot of information about a wide variety of topics. You need to consider everything from budgets, to property, to design, to specific floor plans, to materials and finishes. And sometimes that leads to information overload. Prospective homeowners sometimes find it hard to sort everything out and keep details straight.
How can you manage all that information you're gathering? It can be extremely helpful to get an overview of the process first. That's why we develop the Free New Home Buyer's Guide—a no obligation, free downloadable resource that you can review at your own pace wherever and whenever you want. This resource provides helpful advice that guides you from the beginning of your search to the completion of your new custom home, and includes topics such as:
How to Budget for a Custom Home

Finding a Home Site

Selecting the Perfect Builders and Designers

Creating Your Ideal Floor plan

Designing Your Indoor and Outdoor Living Spaces
Not only will you gain a better understanding of the overall custom home building process, but you'll also be one step closer to your perfect home! Click here to download this helpful digital guide.
Some people considering building a new home, prefer a bit more of a hands-on approach to gathering the crucial information that will help them make the homebuilding decisions that are right for them. That's why we have our "Talk to Peter" program. You can set up a personal 10-minute call with me to briefly cover some very important information. In this no-obligation 10-minute consultation we'll talk about:
A Budget Range to Determine Feasibility

What Other People Are Doing in Similar Situations

Design Trend Ideas

Answers to Your Questions and Concerns
There's no obligation on your part whatsoever. And at the end of our call, I'll point you toward the best route to achieve what you want—even if Liberty Homes Custom Builders isn't the best fit for you. Click here to set up your free, no-obligation call.
Whether you're just starting to gather homebuilding information—or have so much already that your head is ready to explode—either of these resources can help you identify and understand the most critical information when it comes to building your new home.