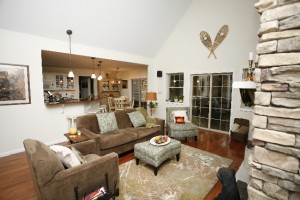 Locust Lakes Village is another wonderful community to build your second home or vacation home. This beautiful preserve of nature is located in Pocono Lake, PA and surrounded by beautiful lakes such as Pines Lake, East Lake, Locust Lake and Pilgrim Lake. All of these beautiful lakes have different amenities such as fishing, swimming, and ice skating when weather permits.
Other features of this private community include down hill skiing within the community, basketball court, tennis courts and even a baseball field. Picnic areas are located on all the lakes providing for relaxing afternoons with family and friends. Concession areas are also open during the summer season.
To learn more about building your vacation home or second home in Locust Lakes Village please contact Liberty Homes of Northeast PA.