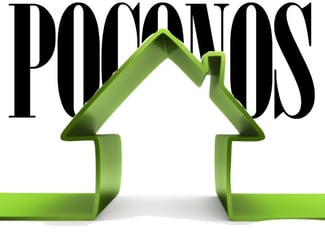 Just a few weeks ago, Tesla's Elon Musk made headlines again, but not with his electric car or one of his SpaceX rockets. The attention was on a new home battery, the Powerwall Home Battery that can power your entire home. Not long ago, that would have been viewed as an "interesting" idea that was kind of on the fringe. But what's really interesting is that mere days after the announcement, Musk shared that his company had 38,000 reservations for the Powerwall. According to curbed.com that means the game-changing home battery is sold out until 2016. And while the batteries won't ship until later this summer, Tesla may be looking at $800 million in revenue!
What's that got to do with you building a home in the Poconos?
Environmentally friendly building and sustainable building is no longer something on the fringe. It's mainstream. But you don't have to run out and buy a Powerwall Home Battery to take advantage of environmentally sound building methods. Here are some things to consider—and discuss with your builder—as you begin building your home. Not only are these things better for the environment, but that can actually save you some "green" as well.
Energy-efficient Windows and Doors
Talk to your builder about the insulation value of the windows and doors that will be installed in your home. The increased comfort and energy savings today's windows offer is amazing . They're also much better at keeping noise out. Many of today's home designs call for larger windows that let in more natural light—without you having to worry about energy loss when heating or cooling.
More Efficient HVAC Systems
Speaking of heating and cooling, talk with your builder about the Heating, Venting, and Air Conditions system for your home and look for the highest SEER (Seasonal Energy Efficiency Ratio) rating you can find. You'll use less energy—which is good for your finances and the environment.
Eco-friendly Construction Materials
You may want to chat with you builder about "eco-friendly" building material options such products made from recycled materials, or products that conserve natural resources. Some building materials don't emit toxins, which is a real plus. Another thing to consider is using materials such as bamboo and cork that are rapidly renewable resources.
Energy-efficient Appliances
There is a huge selection of "Energy Star" rated appliances from which you can choose. As you select the major appliances for your kitchen and laundry (in particular), make sure you're getting Energy Star compliant appliances.
Use a RESNET EnergySmart Builder
These builders are committed to increasing the energy performance of the homes they build, making them more affordable to maintain, more comfortable to live in, and with a higher value than conventional homes. As a certified
RESNET EnergySmart Builder
, Liberty Homes can work with you to build a home that's comfortable for you and easy on the environment!