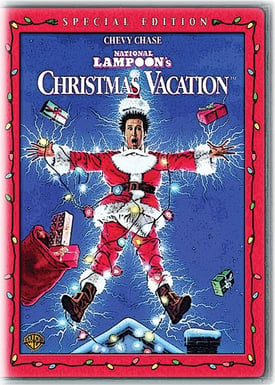 For a huge number of American families, an indispensable part of the Holidays is getting together to watch National Lampoon's Christmas Vacation. It seems to be on constantly from Thanksgiving until New Years.
If you've seen it, you may recall a scene in which the family is gathered on the front lawn to observe the lighting of the Christmas decorations. Clark Griswold dramatically flips the switch to turn on all the Christmas lights—and nothing happens. His mother turns to him and says, "I can see it in my mind, Clark . . . and it's beautiful!"
When you're deciding on the design for a new home in the Poconos, you have to have a little bit of that ability as well. You have to be able to envision something that isn't there, yet. But instead of imagining the twinkling of hundreds of thousands of little lights, you look at a floor plan so that you can envision what your new home may look like.
A floor plan, however, is more than just lines and squiggles on paper. And it provides you with more information than just the number of bedrooms and bathrooms and the dimensions of the house.
A floor plan is a tool that enables you to get a sense of the relative dimensions of different rooms. But it also does give you specifics so that you can measure to see if your existing furniture will fit well. But it does more than that.
Looking at a floor plan helps you to see how the rooms are positioned relative to one another. You can walk through the layout in your mind and get a sense for the flow of the house—how it is to move from the kitchen to the family room or the dining room.
It can also help you decide if it makes sense to have your bedrooms on the main level—or if you'd prefer to locate them on the second level for more privacy and quiet. If you plan to have a home office, you can see if one of the extra bedrooms is suitable for that purpose—or if you want to put it somewhere where there are fewer distractions.
We offer more than a dozen different floor plans that you can review to get a sense for what kind of home will best suit your needs. Whether you're looking for a vacation get-away, a family home, or a place for active retirement—you'll find plenty of options. And by taking a mental walk through these floor plans, you'll be able to "see it in your mind!"