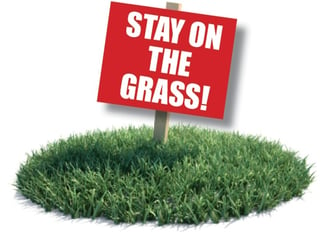 It's great to see things green up in the spring months. But if your lawn in the Poconos is important to you, you'll want to keep it looking good all summer long. Here are a few things to keep in mind so that you can keep your lawn in top shape all summer.
How Low Should You Go?
An unmowed lawn doesn't look great, but how close should you cut your grass? Most of the time a length of 2 ½ to 3 inches is best. But if it gets hot in the summer you should probably raise that to 3 to 3 ½ inches. That provides more insulation against summer heat and reduces water loss.
Regular Cutting
If you let your grass get too long between mowings you can actually harm your lawn because removing more than one-third of the blade height at once time can cause stress to the grass.
Pick It Up or Let it Lie?
Some homeowners feel that they should collect grass clippings. It looks neater, and they worry about creating too much thatch. But mulching and leaving your clippings on the lawn returns nutrients and doesn't cause thatch. It's a good idea, however, to use a mulching mower.
Look Sharp!
Actually, it's not about you—it's about the blades on your mower. Keep your mower blades sharp to protect the grass from lawn diseases. A dull blade shreds the tips of the grass (instead of cutting cleanly). That can make your grass vulnerable to disease.
Should You Water?
How much water does your lawn really need? You should make sure your lawn gets about an inch of water per week in the summer. You may want to purchase an inexpenisve rain gauge to keep track of how much water your lawn is getting.
A healthy lawn makes your Poconos home that much more enjoyable. Following these tips can help make sure that you'll enjoy your lawn all summer long. Of course, you can also have a "mountain lawn" of trees and ferns, just clean the area of downed branches and other reminents of winter's affects and enjoy the woods.