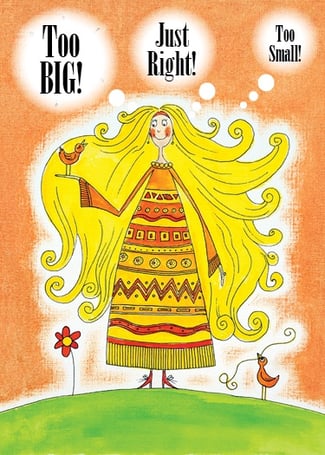 You can say what you want about Goldilocks; the girl knew what she wanted. She wouldn't settle for porridge that was too hot or too cold, she wouldn't sit in a chair that was too big or too small and she wouldn't sleep in a bed that was too hard or too soft. She wanted things to be "just right!"
Building a new custom home in the Poconos should be a bit of a "Goldilocks" experience (minus the bears, of course). You shouldn't have to settle for something that isn't just right for you.
Selecting a home that's too large for you leave you saddled with burdensome mortgage payments—and higher utility bills. Opting for a home that's too small can leave you feeling cramped and frustrated at not being able to entertain the way you'd like. It's even possible that you'll have to move to accommodate your family's changing needs, and that's an added hassle and expense.
And there's more to choosing a house than size. If you like to have guests over, you'll want to be sure the house you build accommodates them comfortably. If you're considering a place you might want to stay in after retirement, you'll really want to pay attention to things such as main-level floor plans for added comfort, convenience and safety.
That's why it's so important to think through your lifestyle and your needs (current and future) before you start building. It's also why we offer a wide range of plans that can fit a variety of needs, tastes and lifetyles. It's easy to fall in love with the exterior of a home or to get excited about the finishes in a kitchen or bedroom (and we do invite you to look at some of the beautiful homes we've built in the Poconos).
But before you get too wrapped up in the specific details, consider how much home you really need and what kind of home best suits the way you like to live. If you need some help thinking though your options, we'd be happy to help you figure out what to do next.