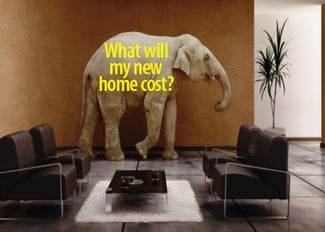 When it comes to building a new home, people like to talk about design, and location, and finishes. They like to think ahead to how they plan to decorate the interior—and even about all the activities there are to do in and around their new neighborhood. Those are all important things to consider, but there's often an elephant in the room that people sometimes struggle with: What will this new home cost?
Let's face it: the cost of your new home is a pretty significant issue. And after the travails that the housing market went through over the past few years, a lot of people are taking a hard look at what they are spending. Nobody wants to overpay for a home. But how do you know if you're getting a fair deal for what you want?
Across the country (and the Poconos region is no exception), the real estate market went through a pretty bumpy ride. There were a lot of short sales and foreclosures that depressed the market. So if you look at comparative prices in a particular neighborhood where you're thinking about building, you may get a bit of a skewed impression of what your new home should cost. Some markets have recovered well. Others (such as the Poconos) are lagging behind a bit. So you may see a home that sold for $X several years ago that is now priced at only 85 percent of that amount.
Then when you look at the price of the new home you're thinking of building, it seems a bit out of line. Does that mean you're paying too much for your new home? Are you getting ripped off?
It's important to remember a couple of things: First of all, even though prices have rebounded in a lot of places, there are still places (like the Poconos) where that recovery is still in process. We're not done with the recovery, yet. On top of that, it's important to understand that comparative prices for a neighborhood currently don't take upgrades and new homes into consideration. Your new home will have features not found in some of the homes around you. The materials used in building are more advanced—and will probably result in energy savings you can take to the bank. On top of that, everything in your new home will be new. That means everything should work perfectly (and you shouldn't have to replace anything for a long time).
It's normal—and smart—to look at the price of a new home and compare it to what's around you. But it's also important to think in terms of value (what you're getting for your money) and not just the price. And when you're building a new custom home, you have the ability to choose exactly what you want.
We invite you to check out the many options for building a new custom home in the Poconos (and yes, we clearly state the starting prices!). Then lets talk about what you can do to make it uniquely yours!